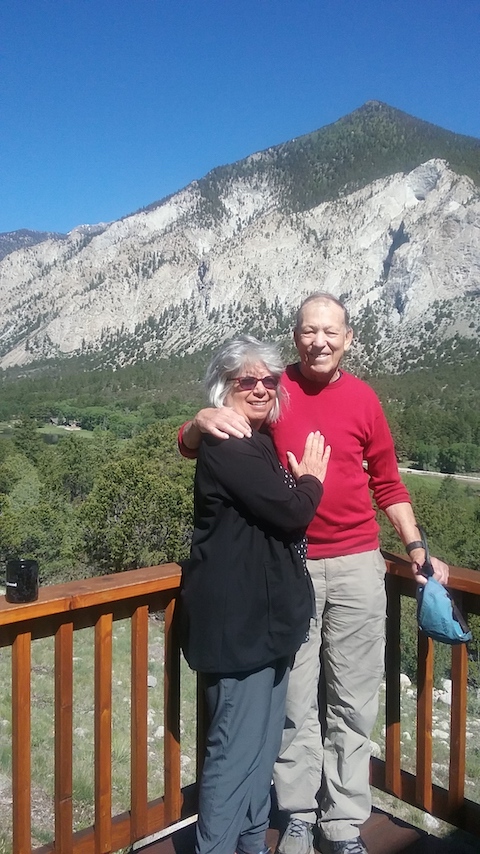 Ann Fielder, pictured here with her late husband Tom (also a great supporter of Groundworks), has served on Groundworks' Board of Directors for many years—including a term as Board President.
I am writing to tell you why I've chosen to make a legacy gift to Groundworks by naming them as a beneficiary of my individual retirement account (IRA).
After serving Groundworks during such a transformational time in its history—from the merger that created Groundworks through the campaign that built the new shelter on South Main Street, and through the creation of two collaborative permanent supportive housing programs—I knew I wanted to be part of ensuring that the greater-Brattleboro area would never be without the impactful services they provide. It was very clear to me how much this organization does as a leader in this community and statewide—above and beyond the mission that means so much to me: meeting basic needs with dignity.
With your ongoing support, Groundworks is not only providing the day-to-day services that meet people's immediate needs for food, shelter, and permanent housing support, but they're working to advance our community and our state to end hunger and homelessness altogether.
Like you, I've cared deeply about this important work in my lifetime and I am proud to know that my future gift will continue to bolster Groundworks' vision of a community where every person has their basic needs met, including a dignified place to call home.
I encourage you to consider joining me in leaving a legacy gift to ensure the future of Groundworks—ensuring periods of homelessness are brief and rare and that no one goes without food in this community.
Please join me in leaving a legacy.
- Ann Fielder, Brattleboro