Empty Bowls fundraiser is virtual again in 2021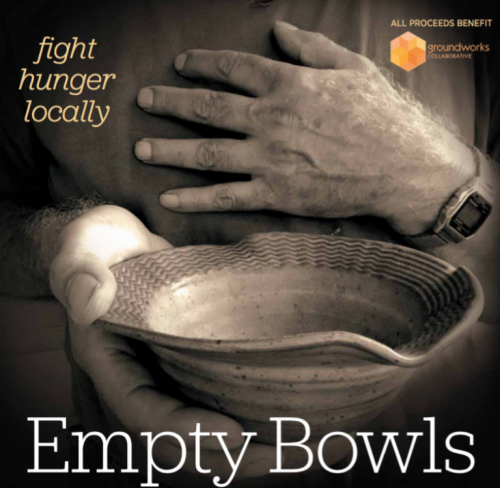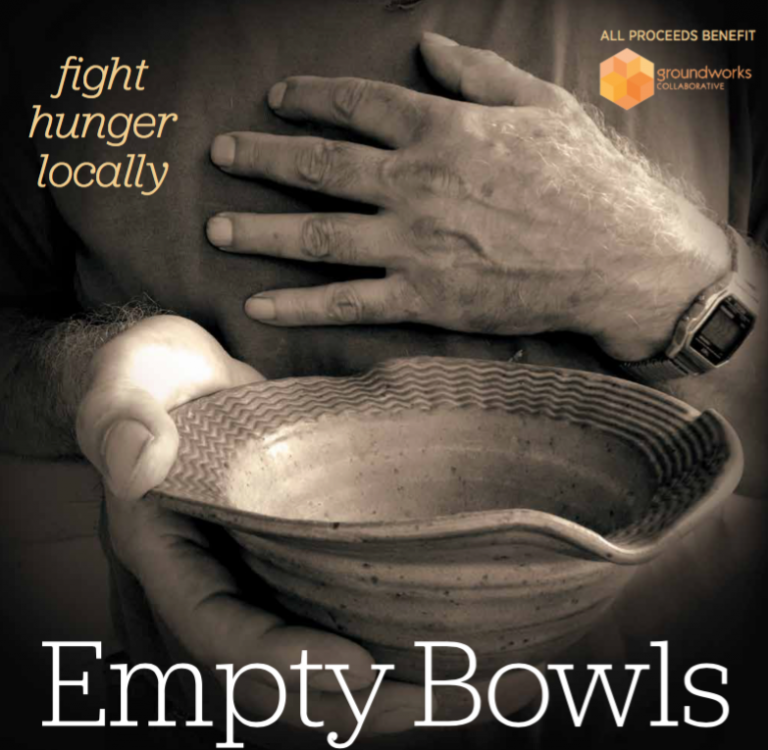 Our 18th annual Empty Bowls fundraiser is virtual in 2021.  But although there will not be an in-person Empty Bowls dinner this year, we will again make the beautiful, handcrafted, locally-made bowls you've come to expect available in local business storefronts.
Handcrafted bowls made by local potters are still available to buy in the following locations for $25 each:
Everyone's Books
The Kitchen Sync
Putney General Store
The Shoe Tree
Zephyr Designs
You can also CLICK HERE if you would like to support Foodworks with a donation.
On Saturday, October 9th at 4pm, you can watch our Empty Bowls video premiere right here, on YouTube, and/or on our Facebook page.
Party Packs (to host your own Empty Bowls) have sold out, but bowls are still available in the stores listed above, as are this year's complementary soup recipe booklets.
The sale of each $25 bowl allows Foodworks—the food shelf program of Groundworks Collaborative—to provide a 2-week box of food for a family of five!  Thank you for your support!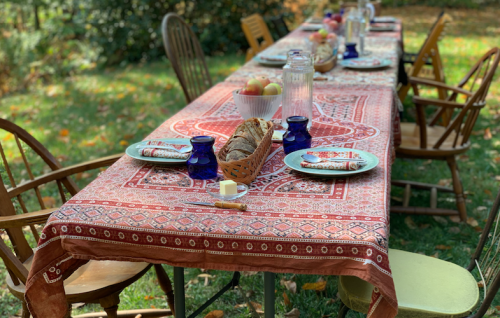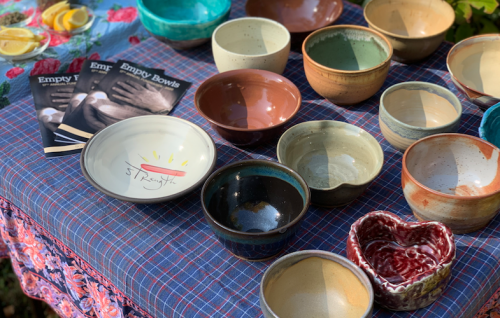 Groundworks' 2nd annual GIVE60 CHALLENGE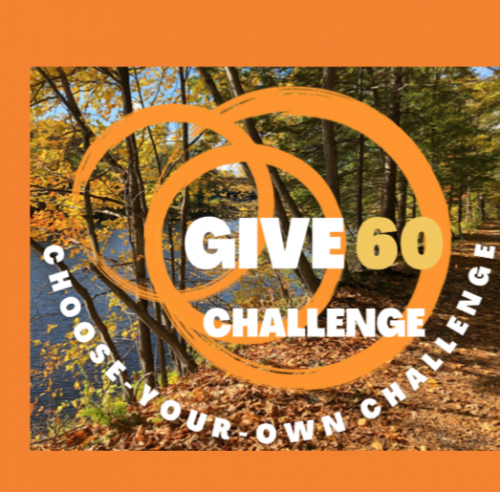 The GIVE60 CHALLENGE is a choose-your-own challenge fundraiser for Groundworks' housing support and shelter programs.
This event allows you to participate in any way you'd like (in-person, virtual, solo, or with a team) by devoting time to …
CREATE YOUR OWN INDIVIDUAL CHALLENGE *
(what's that thing you've been trying to make time for? why not check it off your list and raise some funds for Groundworks while you're at it?)  The sky is the limit in terms of what you could do!  Click here for a list of Challenge ideas!
FORM A TEAM CHALLENGE * with family and friends
(many hands make light work and every dollar raised is impactful for Groundworks and the people we serve!)
OR
JOIN US FOR THE "CHANGE-OF-PACE CHALLENGE"— a no-pressure, family-friendly walk, run, jog, stroll and roll event—on the morning of October 23rd at the West River Trail!
Whether you choose a challenge of your own or join us on October 23rd; you can register for the GIVE60 Challenge and begin your fundraising with a custom page of your own.
SHARE YOUR FUNDRAISING PAGE with your networks and ask your friends, family, co-workers, and neighbors to make a contribution to Groundworks in recognition of your efforts!
*Plan to complete your challenge and fundraising between now and Thanksgiving: November 25, 2021.
More info about the Change-of-Pace Walk, Run & Roll:
Saturday, Oct 23: Join us at your leisure between 10am and Noon at the parking lot behind the Marina Restaurant at the head of the West River Trail. This event is a great way to get in 60 minutes or more of walking, running, biking, or even meditation by the water's edge to meet a goal for the GIVE60 Challenge.
Questions? Please reach out to Julianne Mills, Development Coordinator at: JMills@GroundworksVT.org or call 802-257-5415 x1002