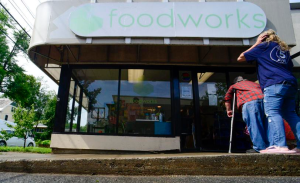 BRATTLEBORO — Lately, on a day before receiving an order from the Vermont Foodbank, Foodworks on Canal Street can look pretty bare.
"There is a natural ebb and flow to our inventory," said Andrew Courtney, director of Foodworks.
However, the Brattleboro-based Groundworks Collaborative's food shelf program and other partners in the Vermont Foodbank network are getting less food.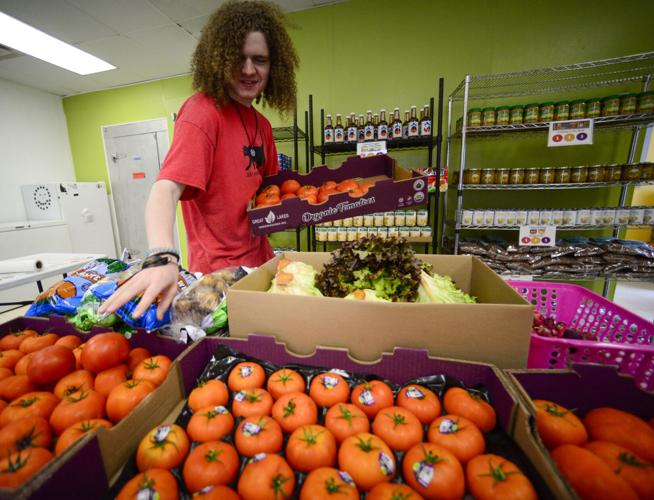 There's also a larger trend of the Vermont Foodbank seeing less donated product in general.
"This is not unique to the Vermont Foodbank, this is something happening across the country and is a primary concern for Feeding America and food bank directors in all corners of the country," the email states.
Davidson said the Vermont Foodbank is "exploring all options" and "working to mitigate the impacts," and will keep network partners posted.
"This latest challenge with donated food was unexpected and we deeply regret the impact it may be having on your operations," Davidson wrote in the email.
In an email last week, network partners were told the Vermont Foodbank has "committed to purchasing $75,000 of core staple items to be made available on the online shopping list at no cost during July, August and September."
"We're also happy to report that our source for salvage/reclaim is again delivering to us," states the email from Vermont Foodbank Network Relations Manager Caleb Sugarman. "While the recent loads were smaller, we are hopeful that by the end of July they will be back to their normal distribution schedule. We hope this temporary purchasing plan along with the return of our sole salvage deliveries will help you weather the storm."
Courtney said his group has expanded its Food Rescue program in recent weeks "to help combat the impact of reduced donations" they have access to through the Foodbank. They're collecting donated food from the Brattleboro Food Co-op, Aldi, Hannaford, Market 32 and Shaw's.
"While we aren't always stocked with the variety we would ideally have, we always have some good choices available for our shoppers," Courtney said.
Courtney said his group visited other food shelves in Vermont and the Amherst Survival Center in Massachusetts, and they're all dealing with food shortages.
"It's a national issue," he said. "We're getting more food than we ever have through grocery store donations, which helps close the gap a little."
Courtney noted demand is higher than ever before and some items that had been free during the COVID-19 pandemic now have a cost due to funding drying up.
"We're just having to roll with the punches and work with what we have available and always be seeking creative ways to get more food on the shelf," he said.
Additionally, his group purchases food for inventory. Donations are welcome.
Carrie Stahler, government and public affairs officer at the Vermont Foodbank, said many organizations in the network are seeing increased visits over the past several months.
"The uptick really began when news of the end of 3SquaresVT pandemic emergency allotments broke in January and February and has only increased since those benefits ended in April," she told the Reformer. "May and June have been particularly challenging because food donations from retailers, the federal government, and other sources are not able to make up the difference in the amount of money people were receiving in March compared to what folks got in May."
Stahler said the pandemic emergency allotments are estimated to have provided about $6.5 million in 3SquaresVT benefits to about 70,000 people per month or about $78 million per year.
"The Foodbank and our network have no way to make up for that large amount of government support that was going directly to meet people's needs during the pandemic," she said.