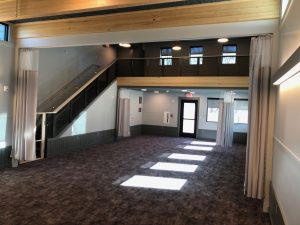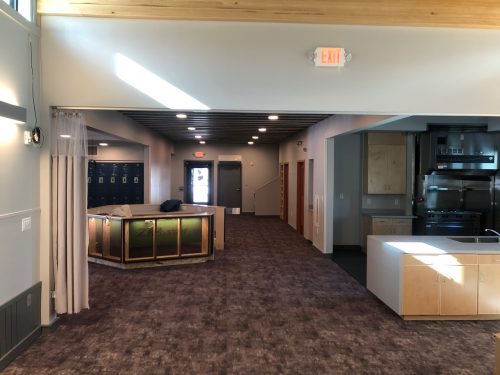 With policy changes taking effect in the State of Vermont's General Assistance (GA) emergency motel voucher program,
Groundworks Collaborative
is putting the final details in place to open the new Groundworks Drop-In Center on July 1st.
The GA emergency motel program began re-introducing eligibility requirements for new participants seeking shelter in motels as of June 1. The eligibility requirements had been largely suspended throughout the pandemic, which allowed for a temporary interruption of all homelessness in Vermont. The State has been spending the equivalent of the typical annual program budget each month throughout the pandemic—roughly $5 million per month largely paid for through FEMA disaster relief funds—to shelter Vermonters experiencing homelessness in motels.
The re-introduction of eligibility requirements apply to people new to accessing the motel program as of June 1 and will apply to all program participants as of July 1. This means that as of July 1 there are some people currently staying in motels that will no longer qualify for the program and will have to leave the motels. We estimate that the change will mean roughly 20% of current participants will no longer qualify. Additionally, many people in the motels will qualify for an additional 84 days in the program, which means another, much larger cohort of households will exit the motels in late-September.
The culmination of over three years of planning, the new Groundworks Drop-In Center facility at 54 South Main Street will be flexible space that can serve as both daytime and overnight shelter for people experiencing homelessness. The Drop-In Center includes showers, laundry machines, lockers, spaces to meet with Case Managers, phone, mail, and internet access, as well as a stocked kitchen to prepare a meal. Thirty-four beds are available when the space opens for 24-hour shelter in September 2021.
We will continue to split staff between the motel program and the new day shelter space, as the majority of people currently being housed in motels will not lose access to the motels until September. For those who will lose access come July 1st, we have been purchasing and collecting donated tents, tarps, and sleeping bags in usable condition for those who will have no option but to camp.
Anyone with tents to donate may deliver them to the Quality Inn on Putney Road in Brattleboro (call the Groundworks Advocate on duty when you arrive and they'll come out to collect it at the front door under the portico: 802-490-9446).
For more information on accessing emergency temporary housing, call the Vermont Economic Services Division at 1-800-479-6151 during regular business hours, or dial 2-1-1 after hours and on weekends.