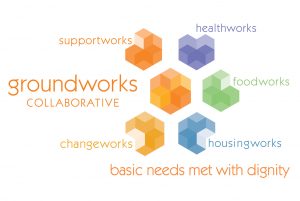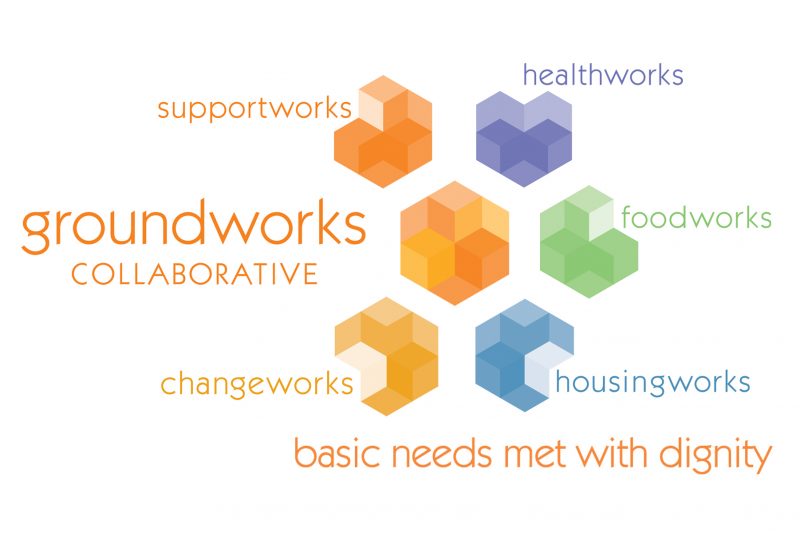 It is amazing to see the amount of work being done and care being provided by our staff, clients, and volunteers.  There are lots of moments of lovely connection amidst the chaos of COVID-19. Our staff on the front lines report touching moments of gratitude from our clients that are keeping everyone razor focused on ensuring the health and safety of the people we serve and our incredible staff.
We have organized a Community Homeless Response Team, with Groundworks' Director of Operations Rhianna Kendrick leading the charge. We are working with our State partners to understand governmental guidance and work on next steps each day.
THE SEASONAL OVERFLOW SHELTER—Having closed the SOS and the Drop-In Center, we now have over 100 people sheltered in local motels receiving food and supports through Groundworks and regular Foodworks deliveries. Many thanks to the amazing volunteers at Loaves and Fishes, Everyone Eats, and to our outstanding Volunteer Meal Teams for their help in providing hundreds of meals for our shelter residents in the motels.
FOODWORKS—our food shelf program—has moved to a food delivery model as of March 16th.  Households in need of food are asked to contact Foodworks at 802-490-2412 to request delivery or schedule curbside pickup.  We are so appreciative of the 50 (!) volunteers who have come forward to help deliver groceries to our neighbors in need of emergency food.  We have set up protocols to keep staff, volunteers and clients as safe as possible in this process.
We're thankful for all of the donations that have come in to help as we're serving roughly twice as many families and individuals as usual—over 1900 people have received emergency food deliveries since March 16th.  We're currently in need of additional funds to help sustain this response to the increased need as COVID-19 will likely have very long-term effects on our region.
HEALTHWORKS—Groundworks' embedded healthcare provider partnerships—Groundworks and staff at Brattleboro Memorial Hospital (BMH) have worked together to put new protocols and staffing in place to help support our residents at greatest risk.  This includes having an on-site nurse practitioner who can meet with clients, liaise with the larger BMH team, and address urgent and ongoing needs.  Many thanks to Angela Miller, NP from BMH's Comprehensive Care Clinic who is providing coverage to Groundworks' sites.
We are grateful to have mobile testing available to Groundworks' sites in coordination with BMH.  After a referral is made by a PCP, the BMH testing team will test at Groundworks' shelter sites, or at a local motel with support from Groundworks staff.  Groundworks has joined the mobile testing team for motel sites in the community to ensure that individuals are not transported to the hospital unnecessarily.  We continue to follow extensive safety protocols as we engage in this work.
We are so glad to report that we have had no positive tests for COVID-19 among our clients and staff.