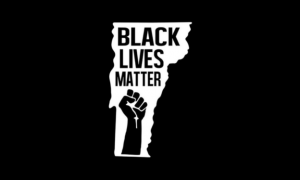 A message from the staff and Board of Groundworks Collaborative: 
As our country mourns the killings of George Floyd, Breonna Taylor, Ahmaud Arbery, and countless others before them, we, as Groundworks Collaborative, stand in solidarity with those working tirelessly to dismantle racism and systemic inequity. We extend our profound condolences to the families that are mourning the loss of their loved ones.  Our work is deeply rooted in fighting for the equal rights of every person, whether it be through food security, supporting basic needs with dignity, or housing for all.
In the United States alone, over 500,000 people have no home.  Many are unable to meet their basic daily needs, putting them at risk for poor health outcomes, trauma, and lower life expectancy, i.e. death.  Over 50% of those experiencing homelessness are people of color, a population continually at greater risk due to the color of their skin.  The very systems set up to support people—healthcare, education, housing, justice, etc.—fail to serve those who need them most, and at their worst, create further racial disparities that contribute to ongoing systemic inequity.
Simply put, enough is enough.  Black lives matter.  We all must come together to fight back against oppression, racism, and inequity.  We must elevate the voices of the unheard, and ensure that people of color receive the support necessary to thrive.  To do this we must ensure access to nutritious food and robust supports.  We must ensure that everyone can meet their most basic needs.  This only occurs when we ensure that every person among us is sheltered, and that people of color are not disproportionately homeless, and unable to access housing opportunities.
It is not enough to stand idly by without action in the hopes that things will simply improve.  We must invest now in justice and equity for people of color and call out injustice whenever we see it.  Join us in advocating to local decision-makers, State legislators and our Governor that no one be forced to experience literal homeless now, or in the future.
Vermonters: Find your Legislator(s) here:  https://legislature.vermont.gov/people/
Contact Governor Phil Scott here:  https://governor.vermont.gov/email
Image credit: BlackLivesMatter-VT, designer Briony Morrow-Cribbs