Groundworks comes home . . .
An Update From Executive Director, Josh Davis:
As we welcome in 2022—we've opened our 24-hour shelter in our brand new building South Main Street, sheltering about 34 people nightly. We're heartened by the generous support we've received from our supporters in the first and second phases of this project—allowing us to provide a space that meets the immediate needs of our neighbors in some really vulnerable situations.
As we continue with the third and final phase of the project—the reworking of 60 South Main Street (the former Drop-In Center)—we are on schedule to complete construction by mid-March 2022.  The new building will be home to our Case Management and Healthworks teams, as well as our Representative Payee program.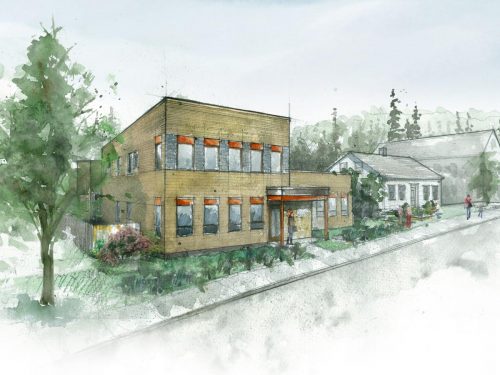 In Phase One of this project (2019), we moved our food shelf program to Canal Street—renaming it "Foodworks" in the process. Phase Two has been the construction of our new Day Shelter, Overnight Shelter, and a consolidated location for administrative offices at 54 South Main. Phase Three is the rebuilding of 60 South Main Street.
Together, the three phases of this project will:
Relocate Foodworks—increasing accessibility to serve more of our neighbors facing any level of food insecurity. 

Create a permanent home for the Seasonal Overflow Shelter (SOS), which has been without a home of its own for the last 5 winters.

Create an adequate space for our community's Day Shelter: Groundworks Drop-In Center.

Provide adequate space for Case Management services, Healthworks collaborations with the Brattleboro Retreat and Brattleboro Memorial Hospital, and other supportive services.

Centralize and co-locate our administrative offices.
PLANS & CONSTRUCTION PHOTOS
Architectural Drawings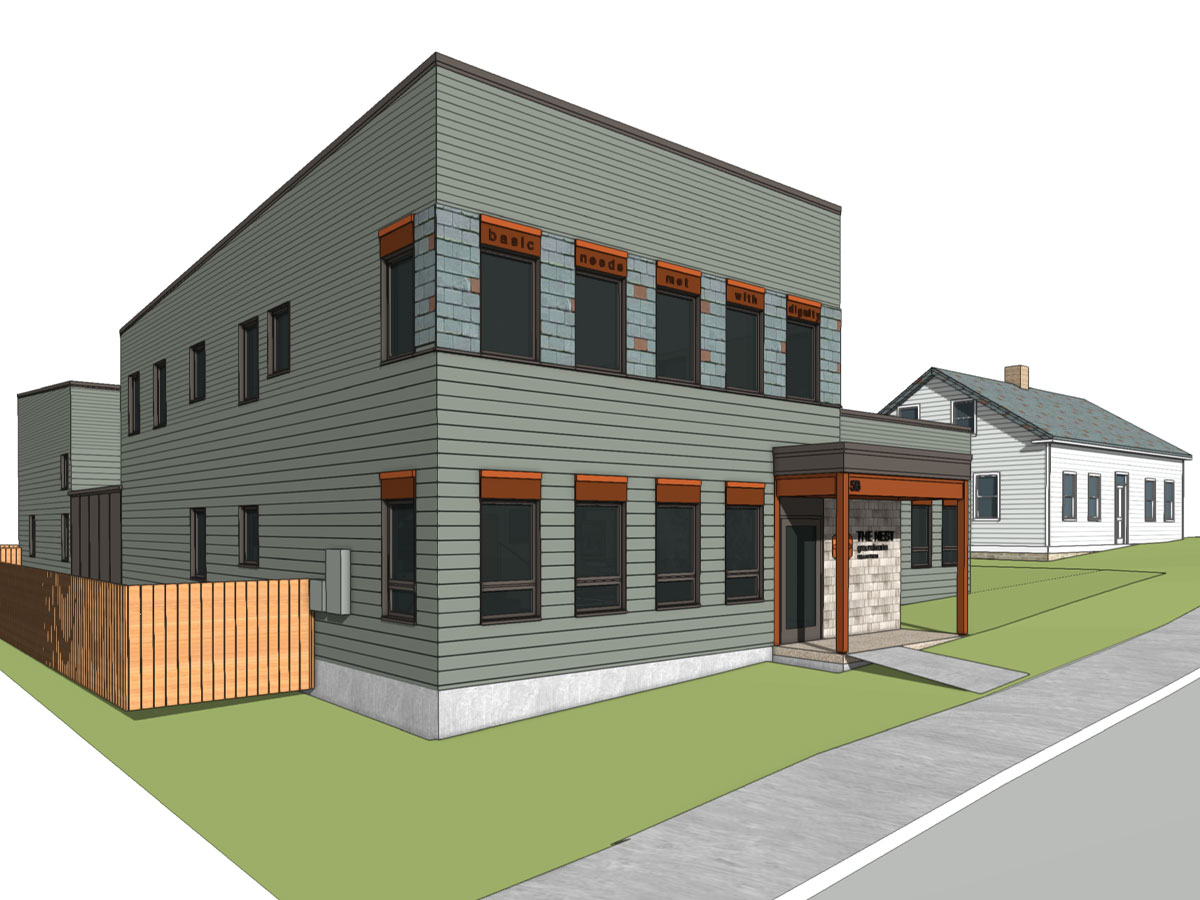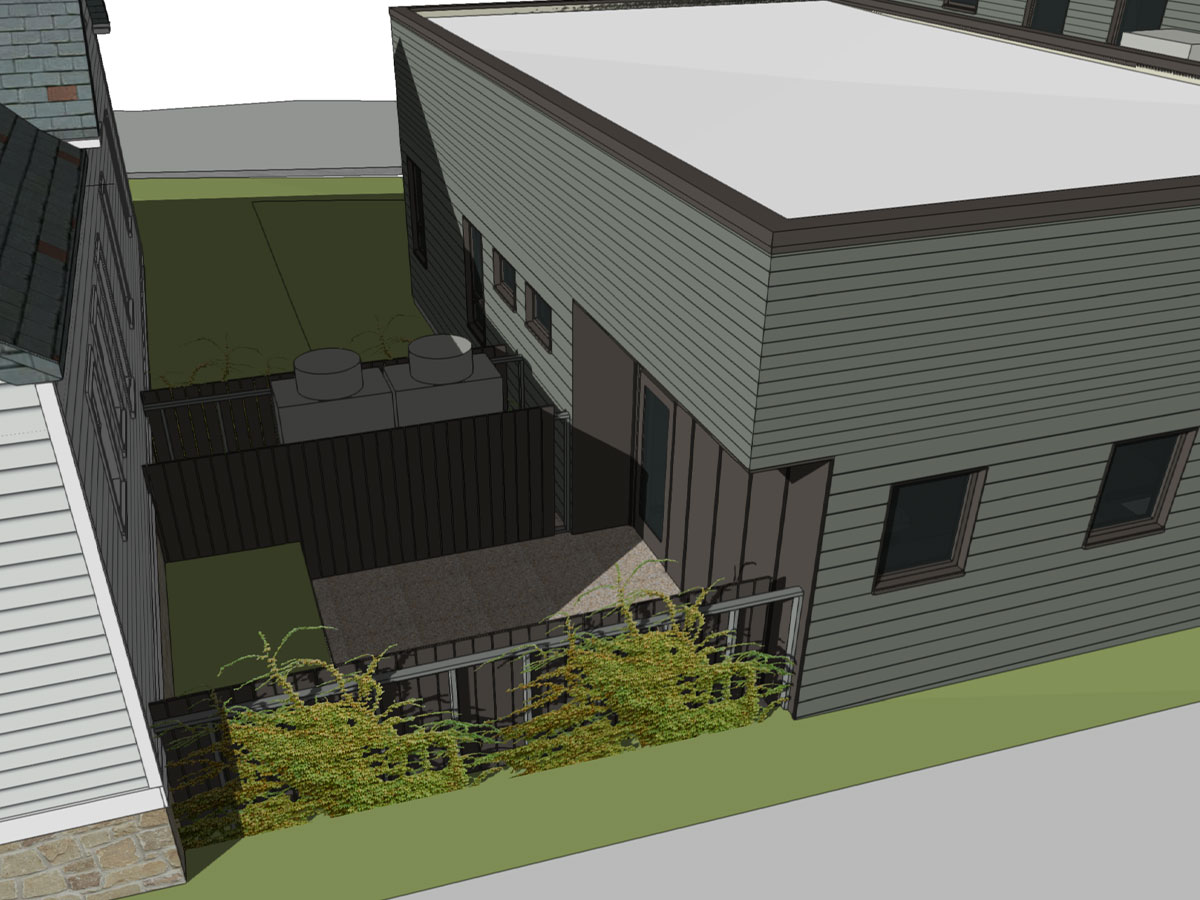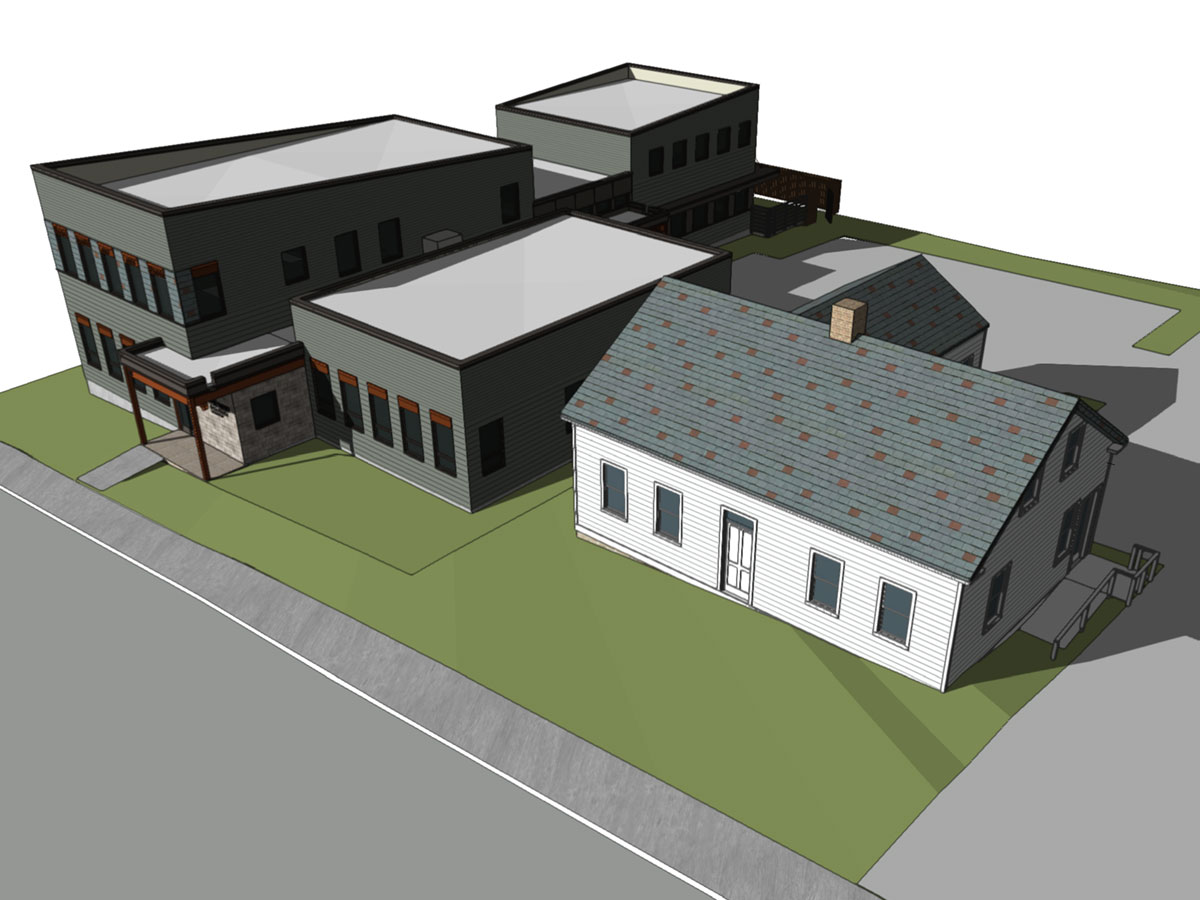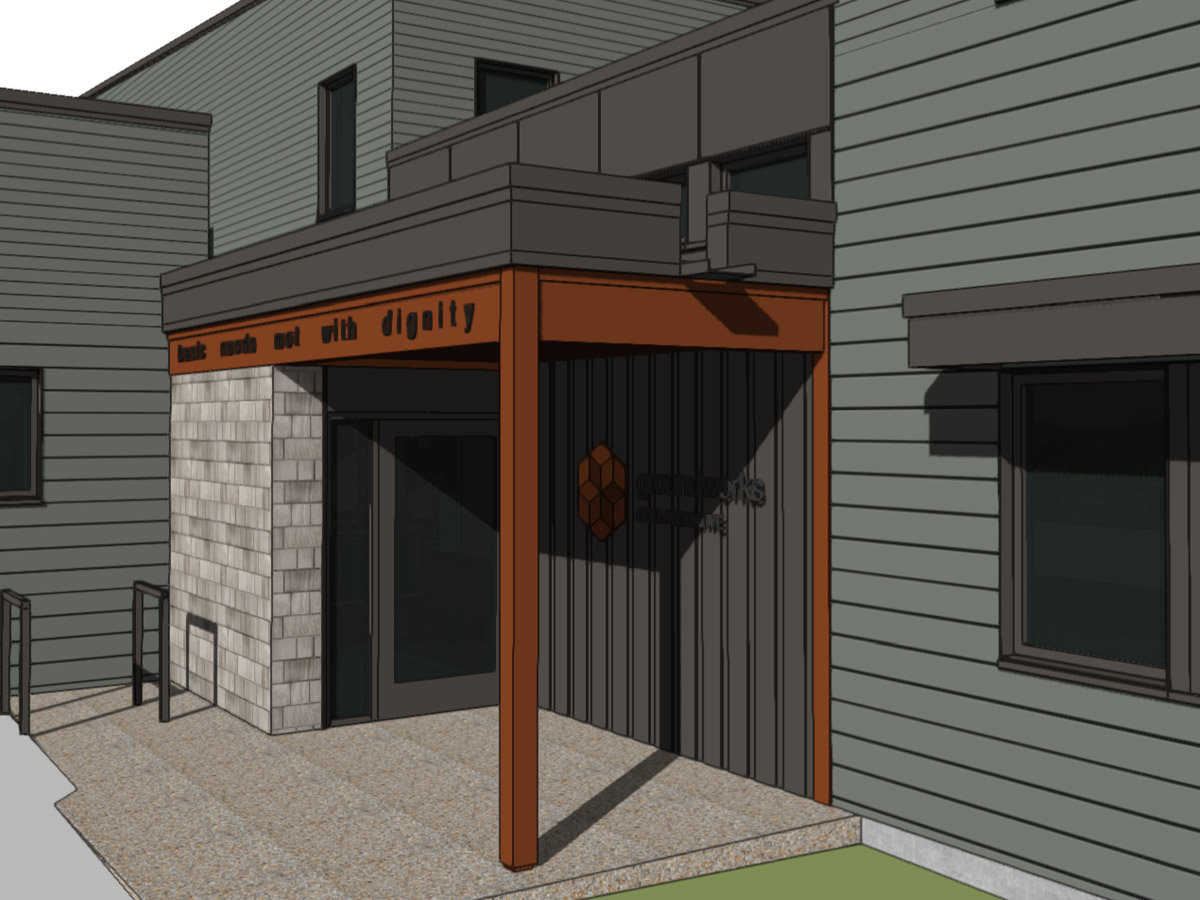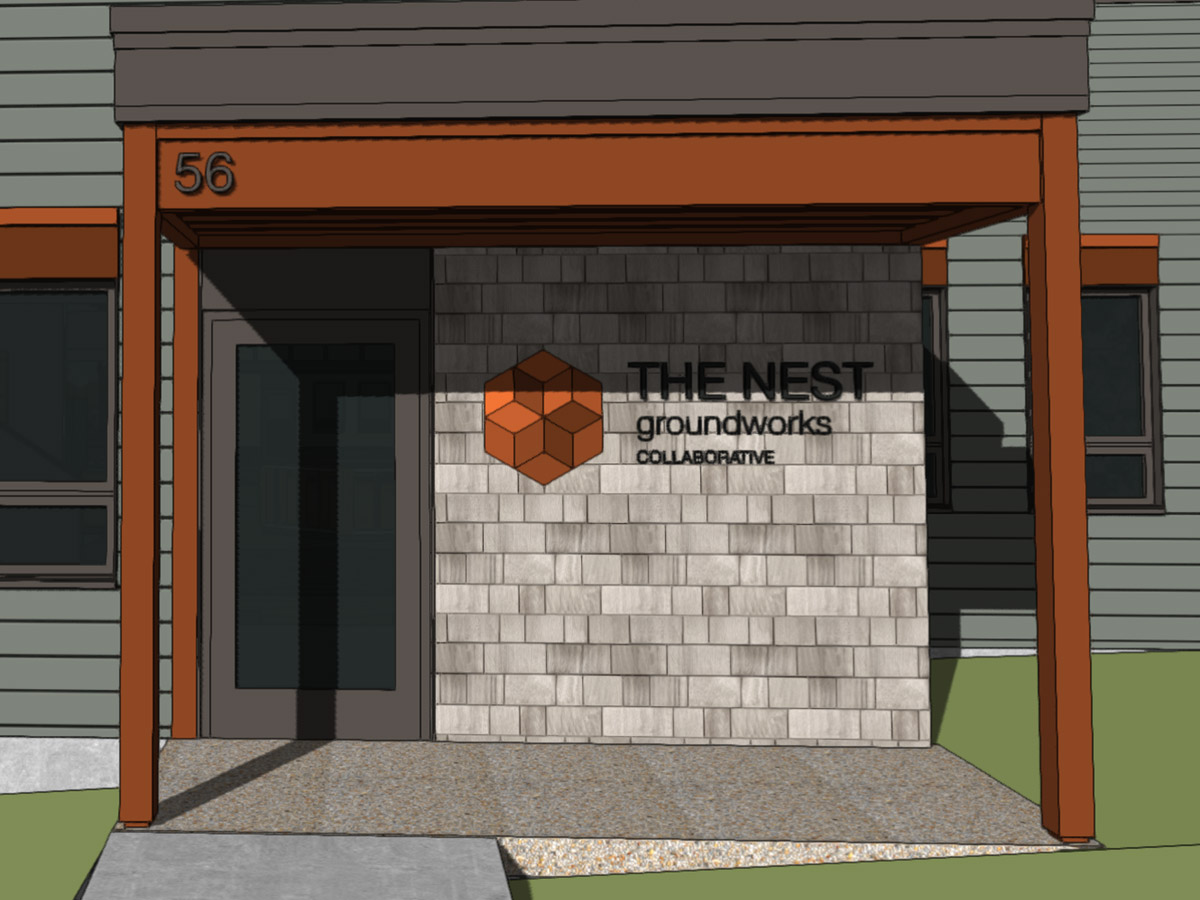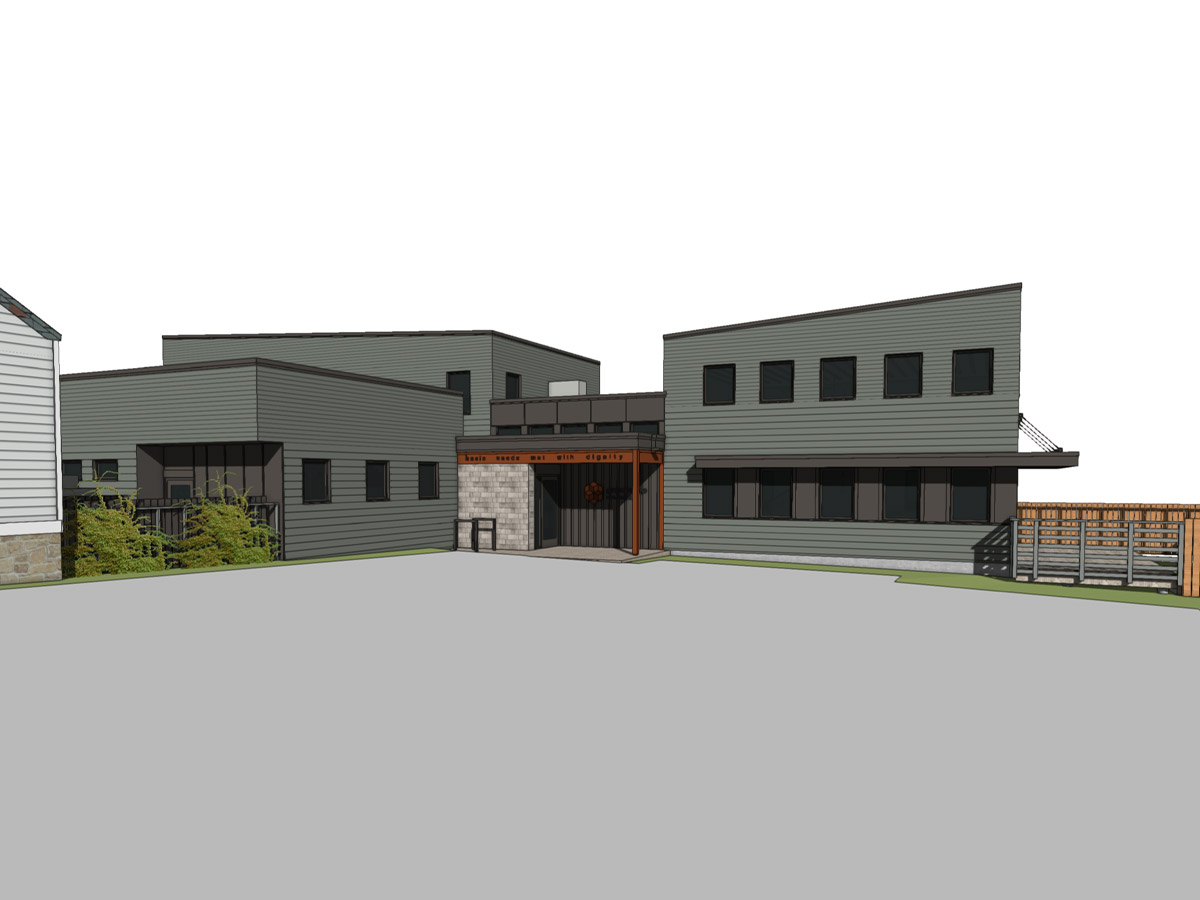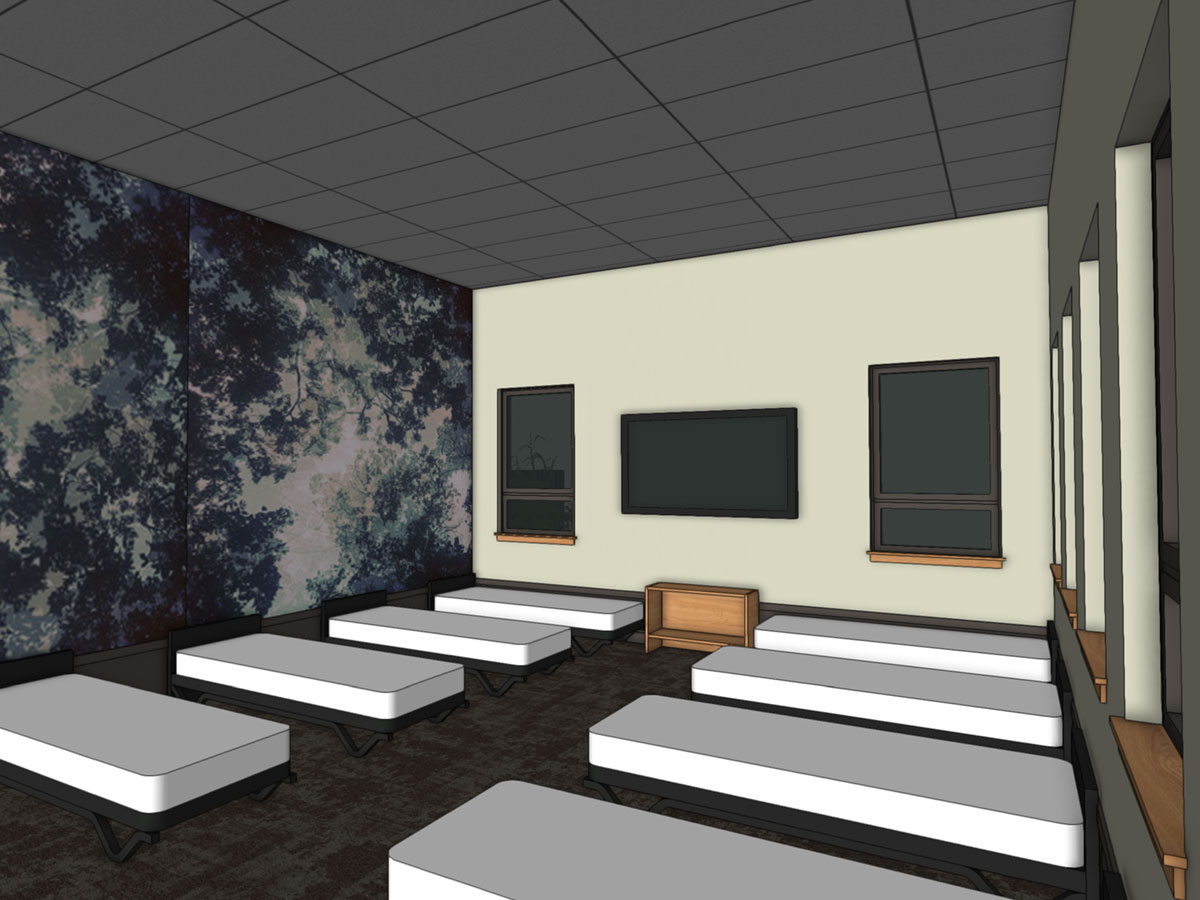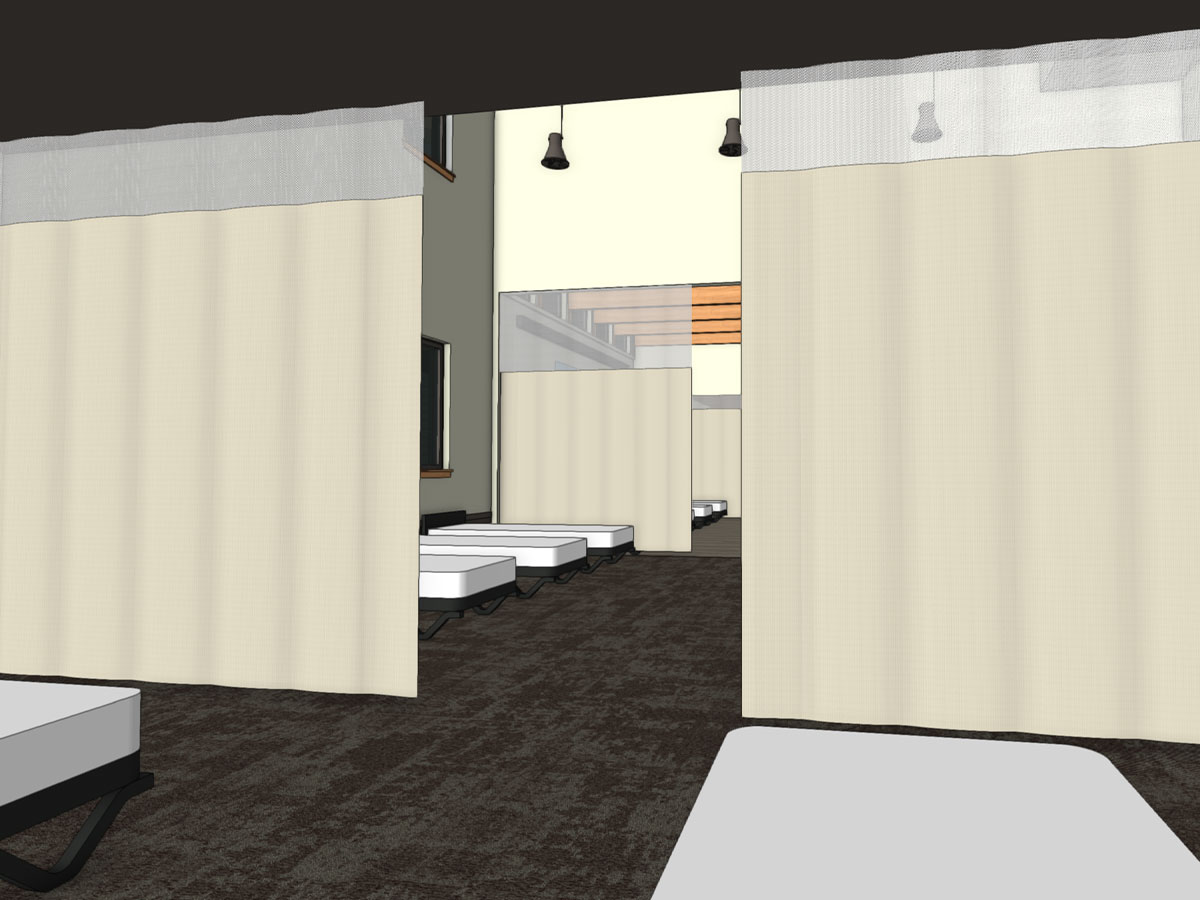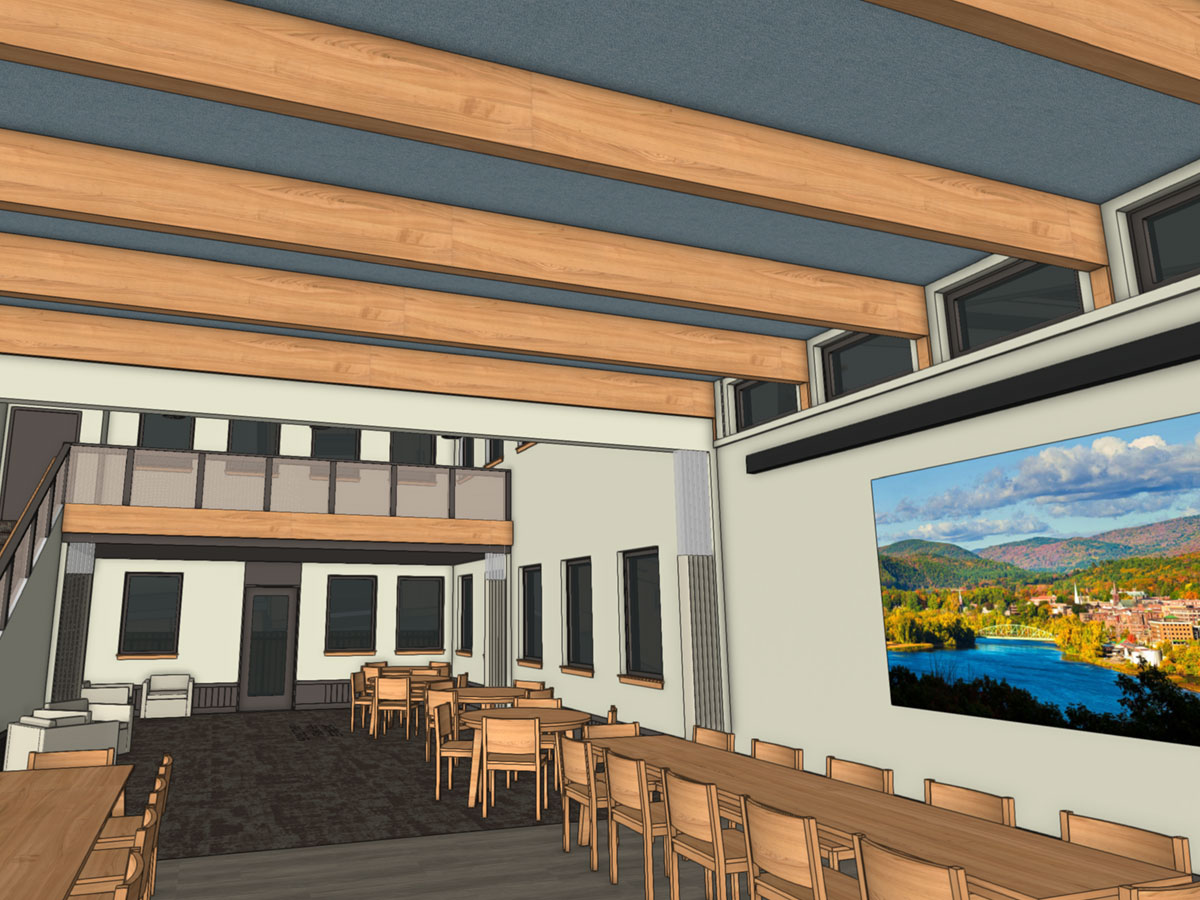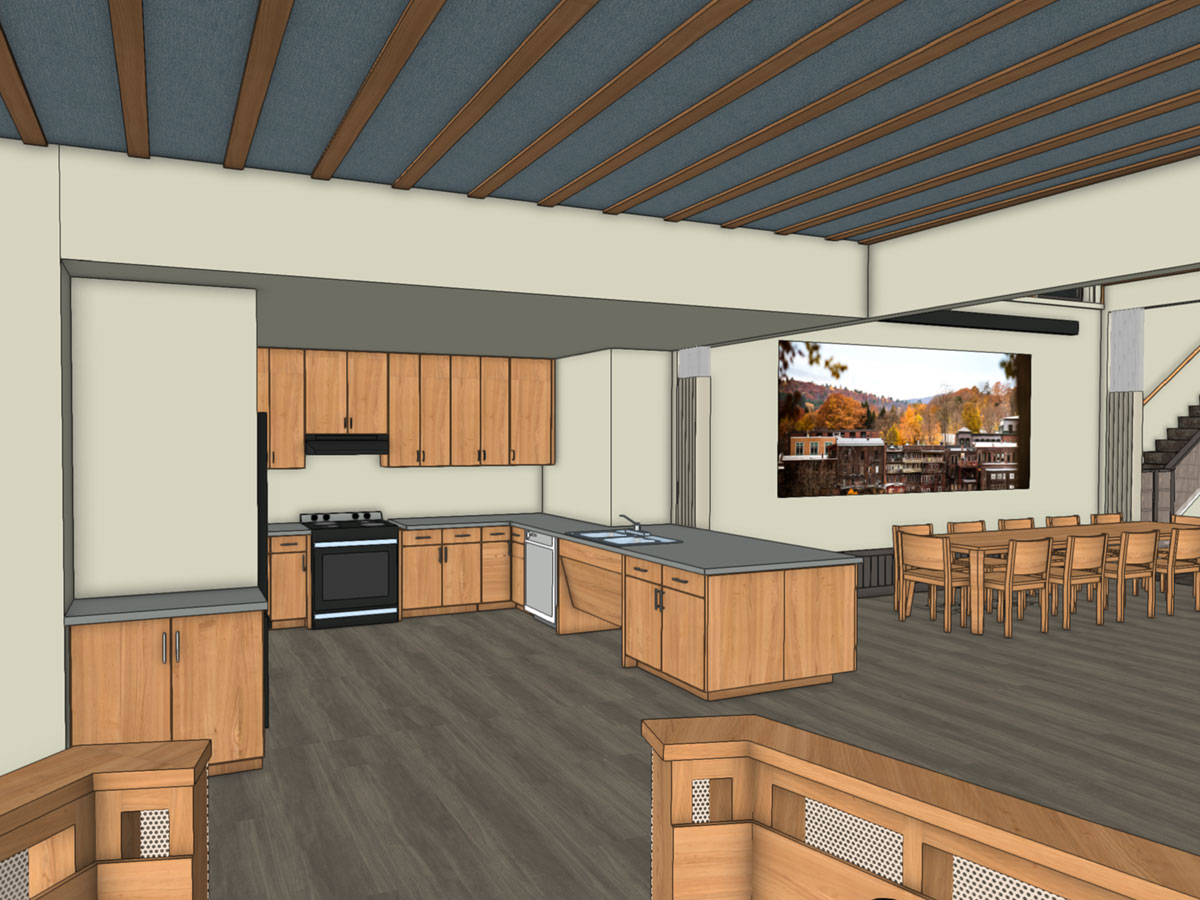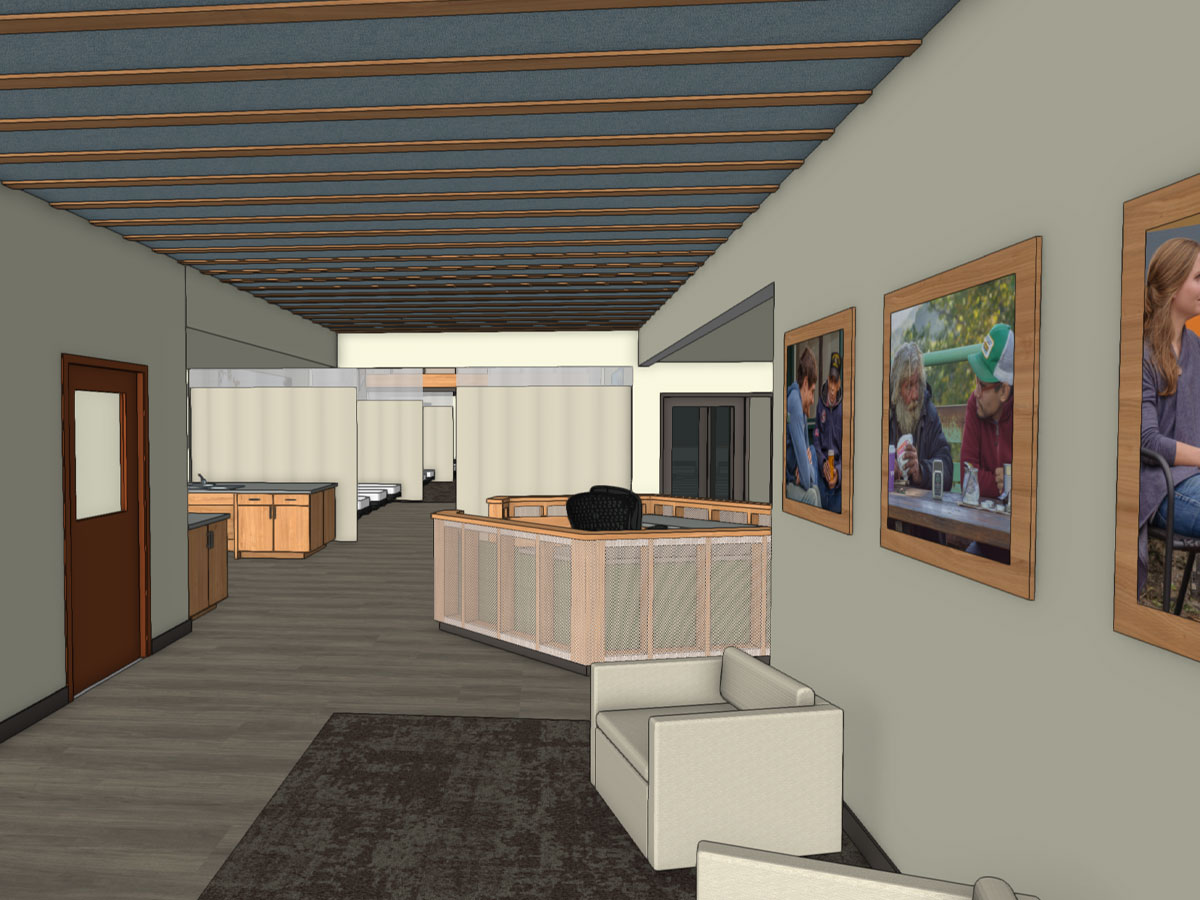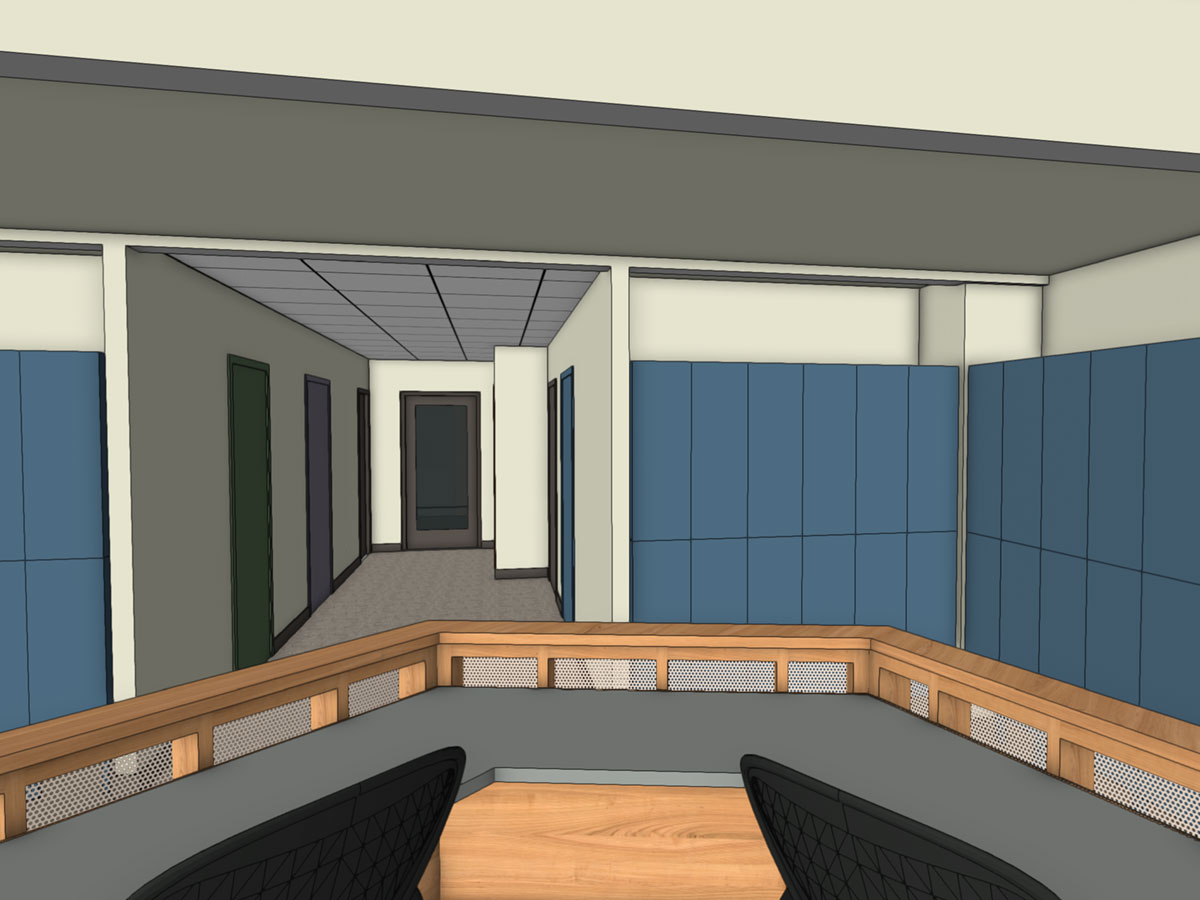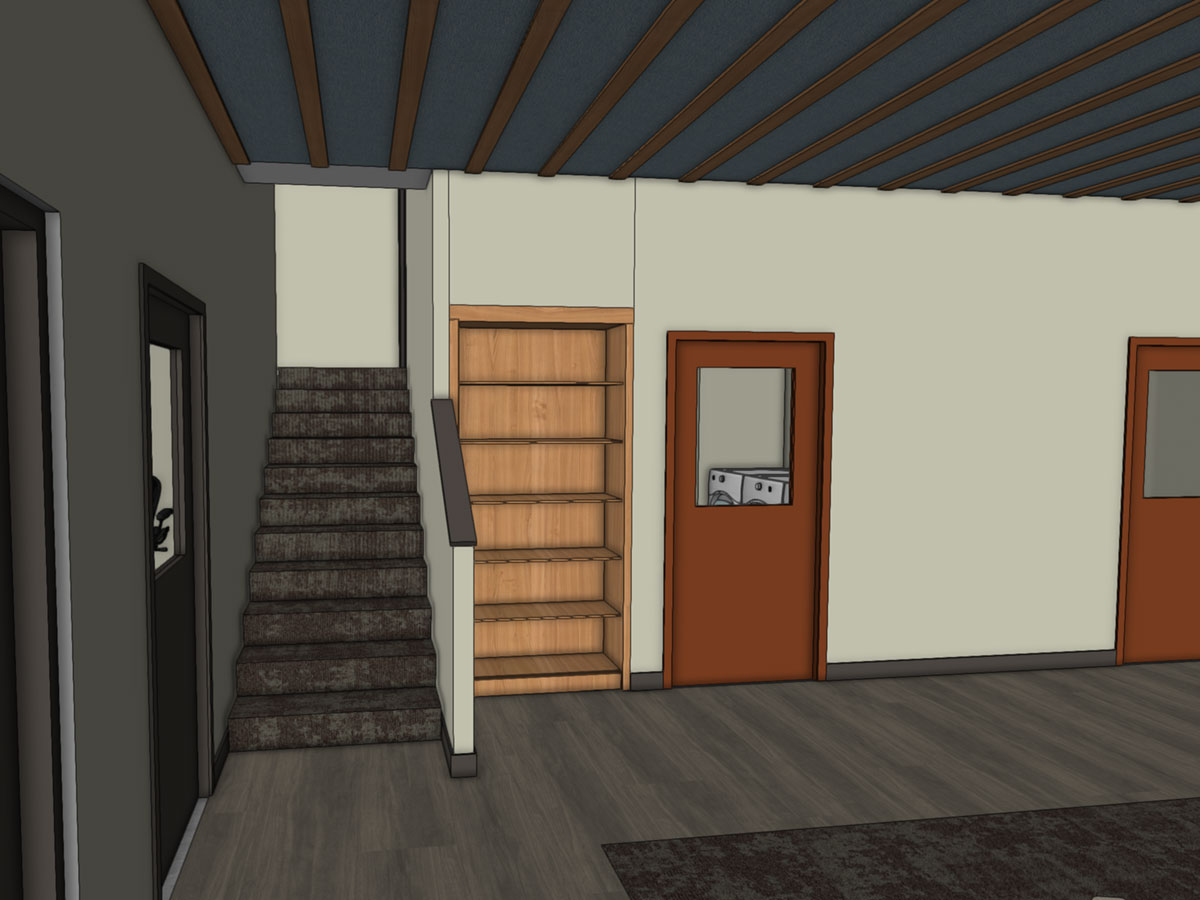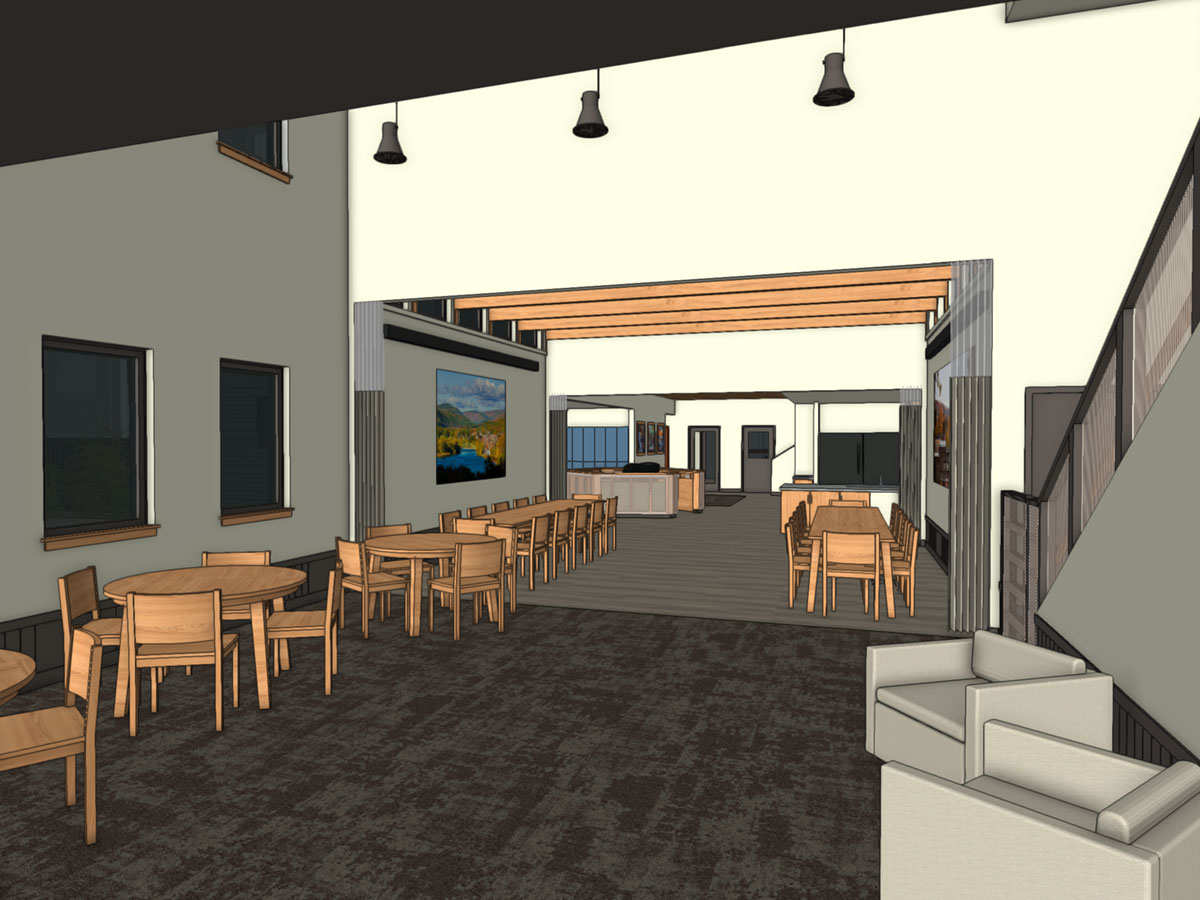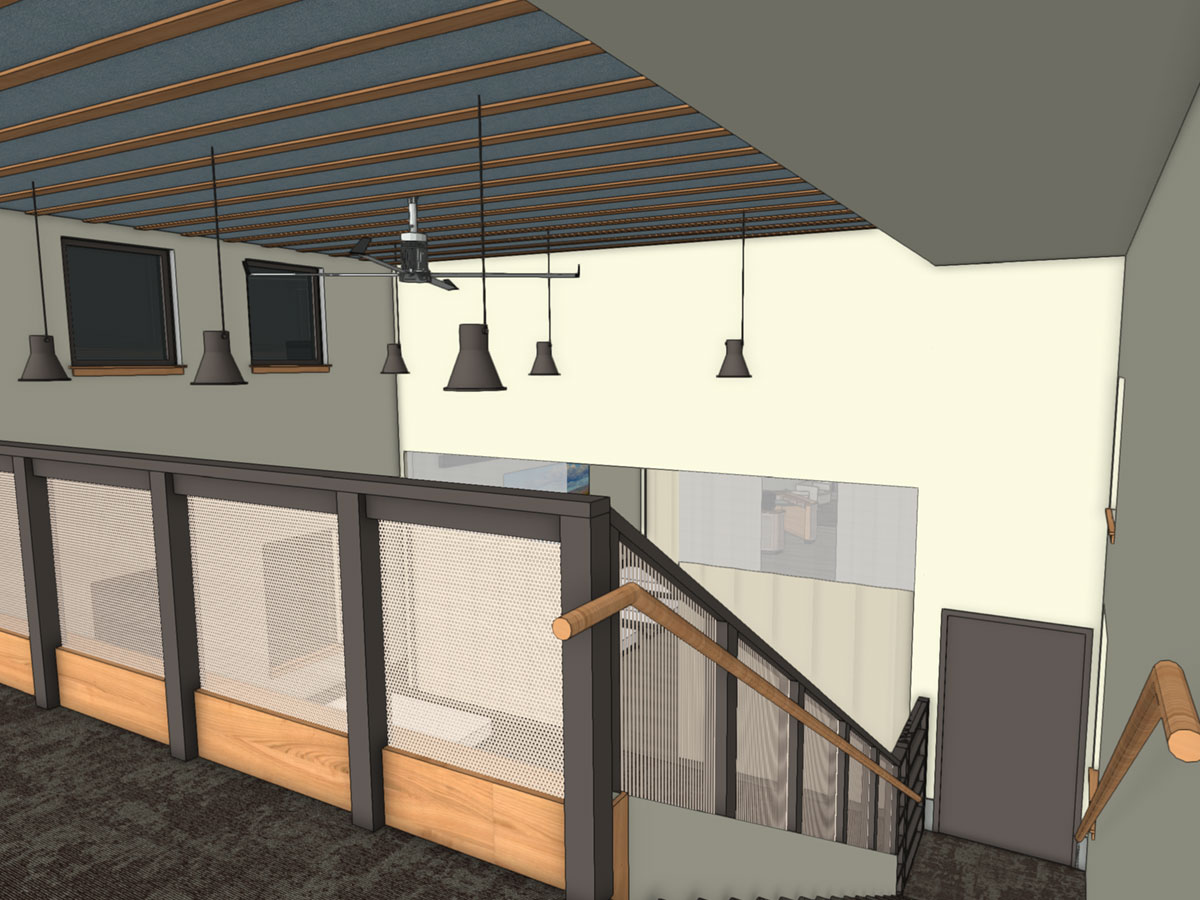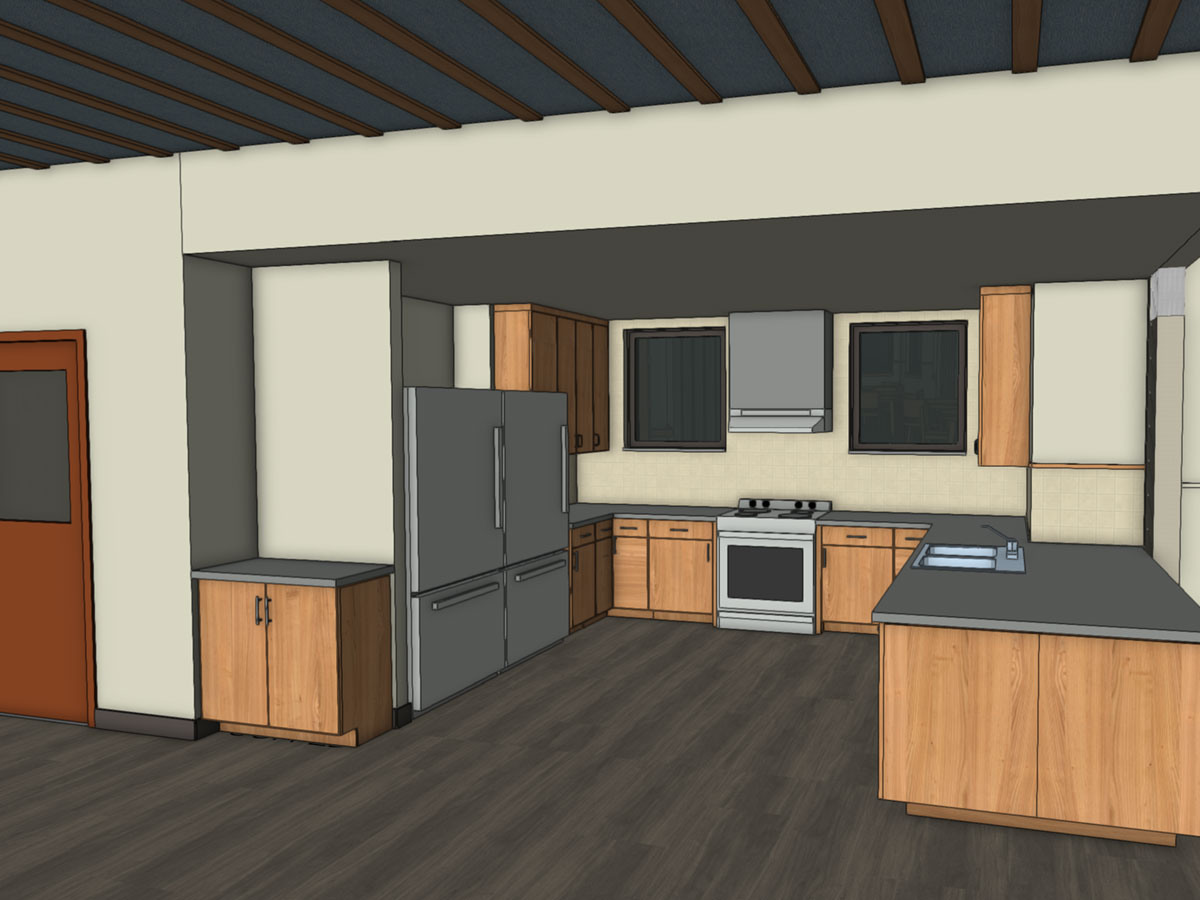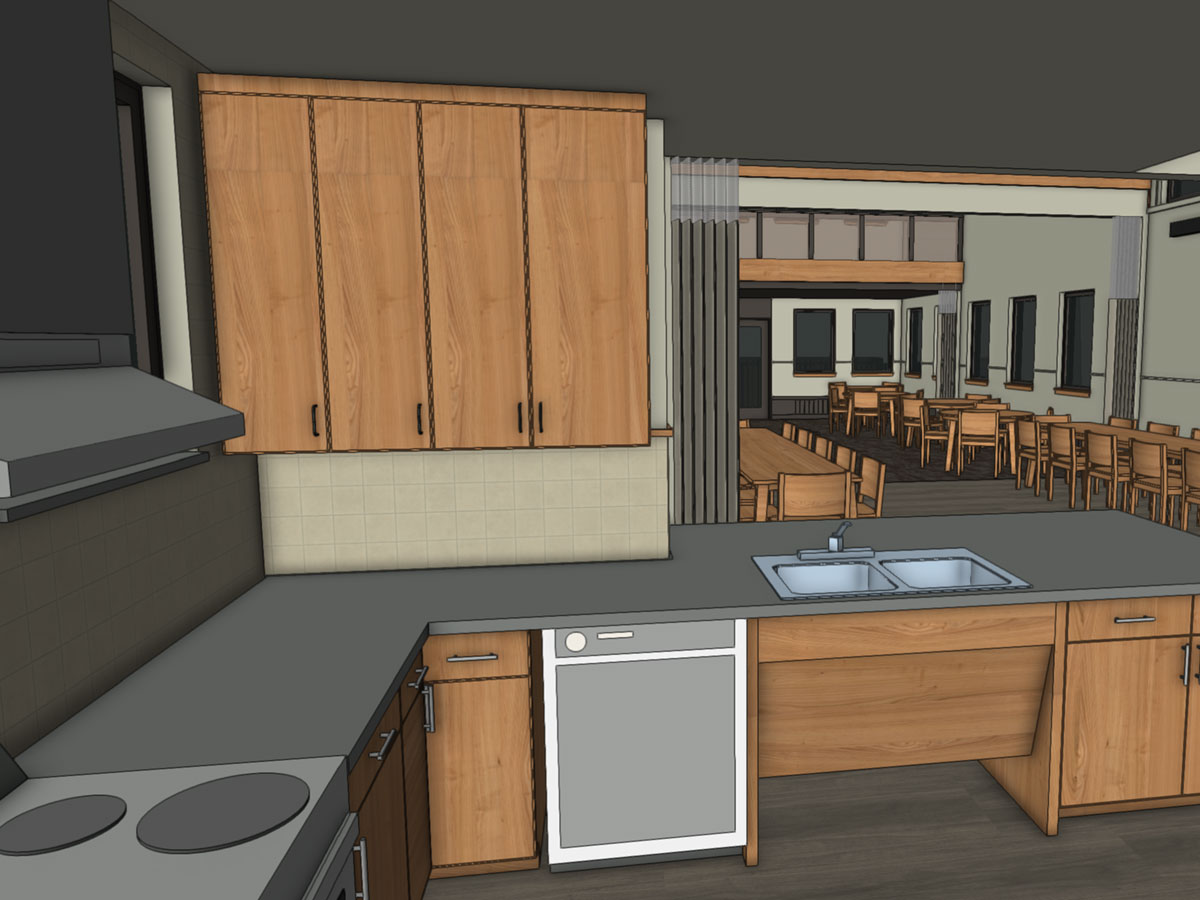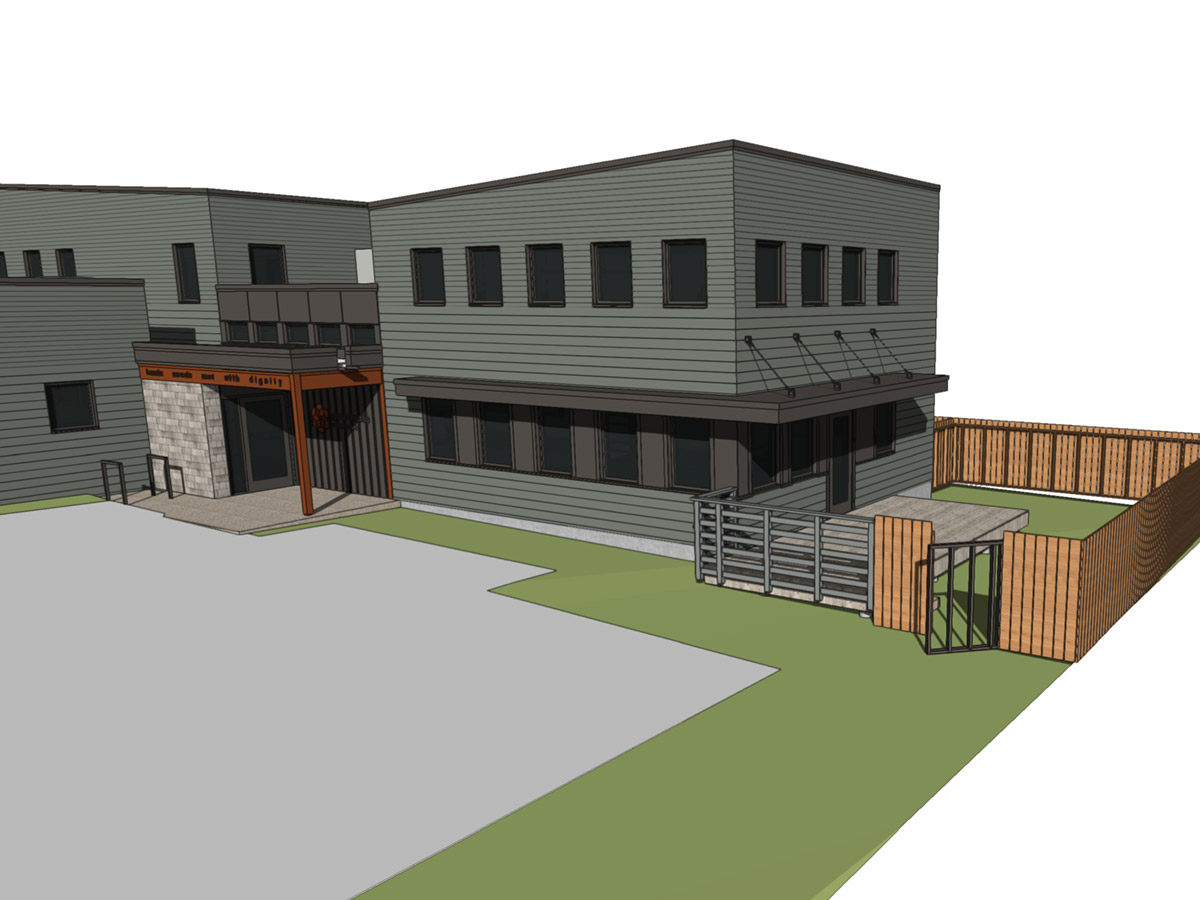 Construction Photos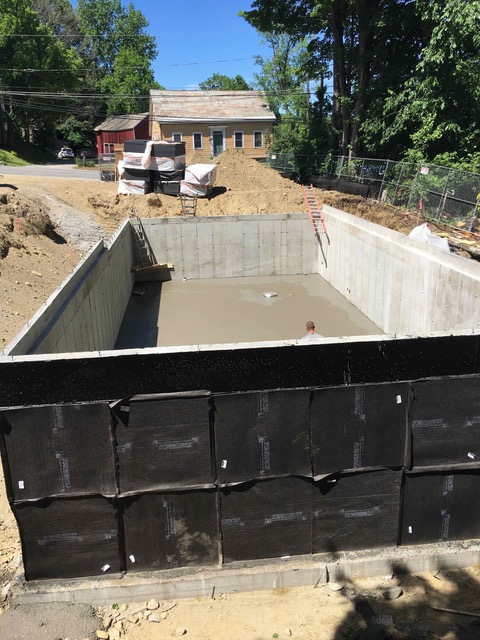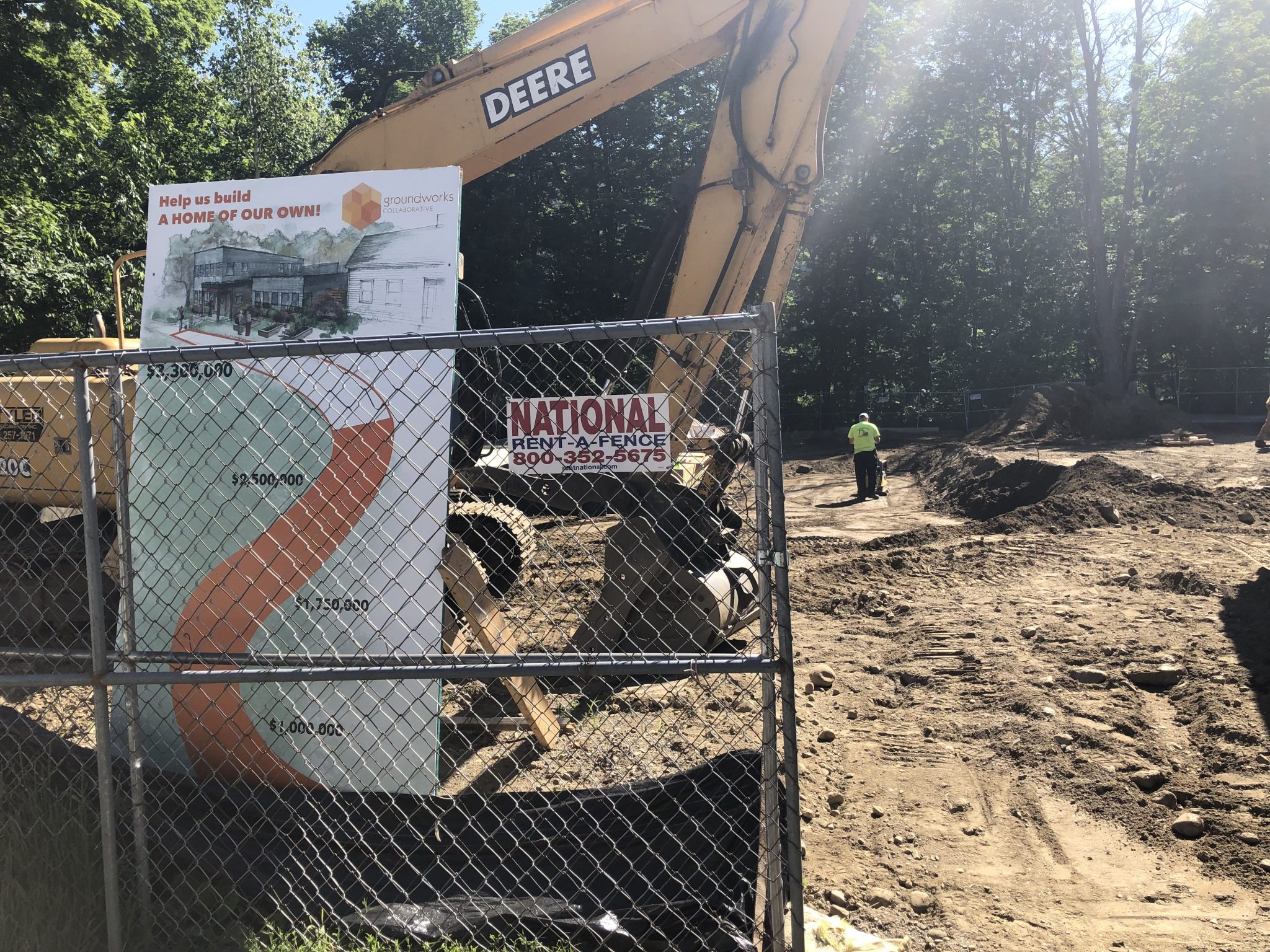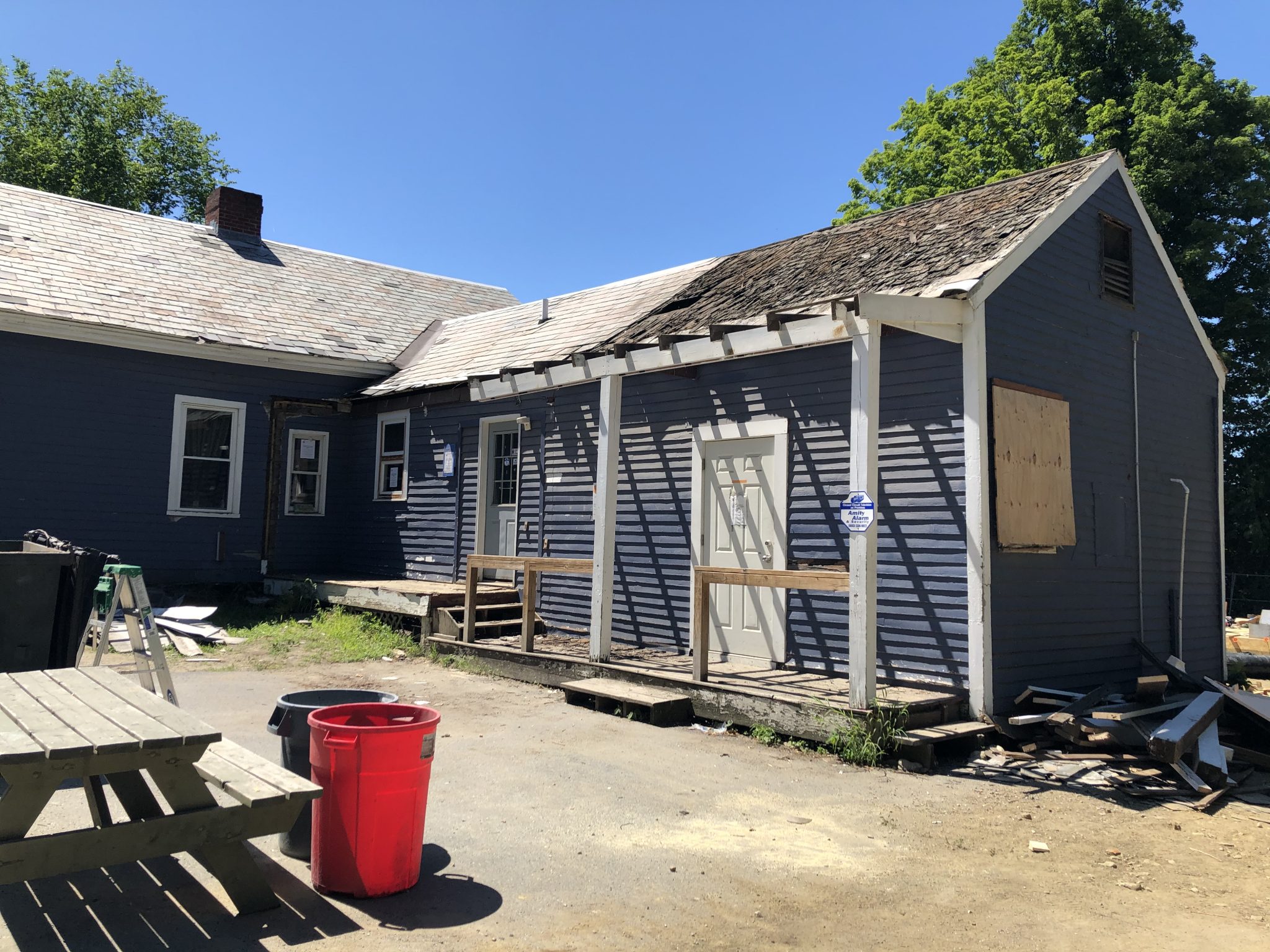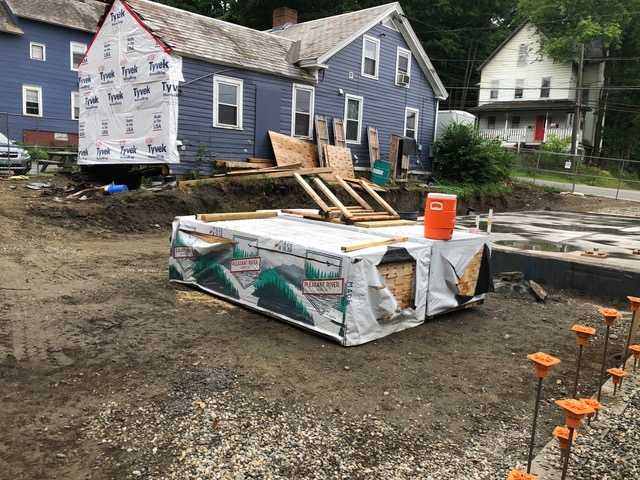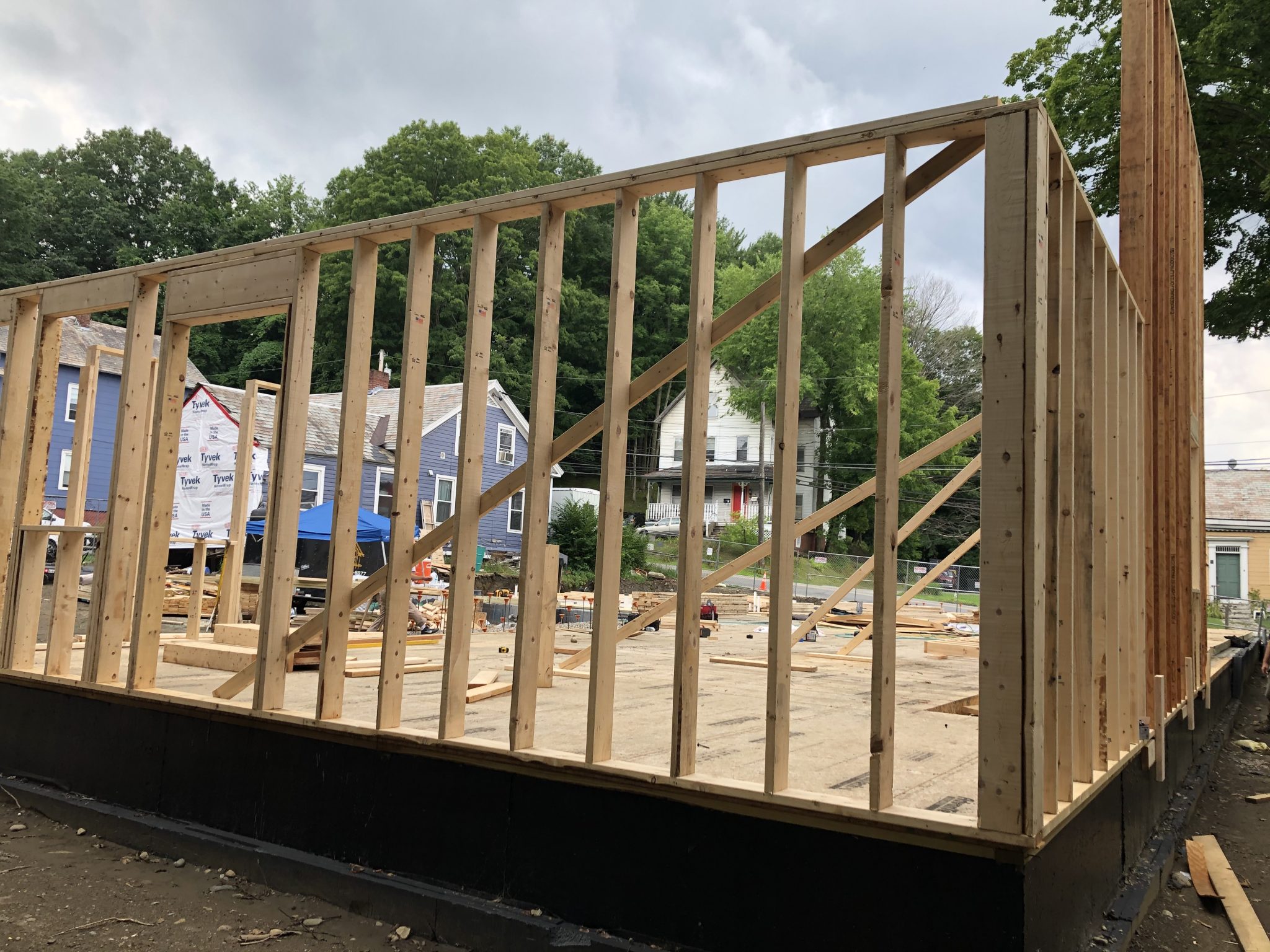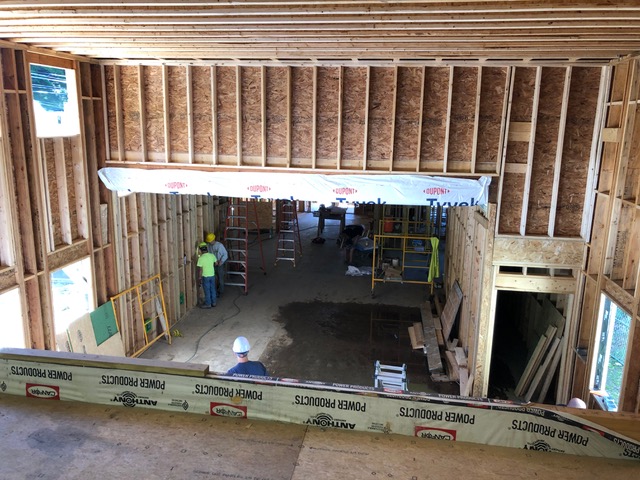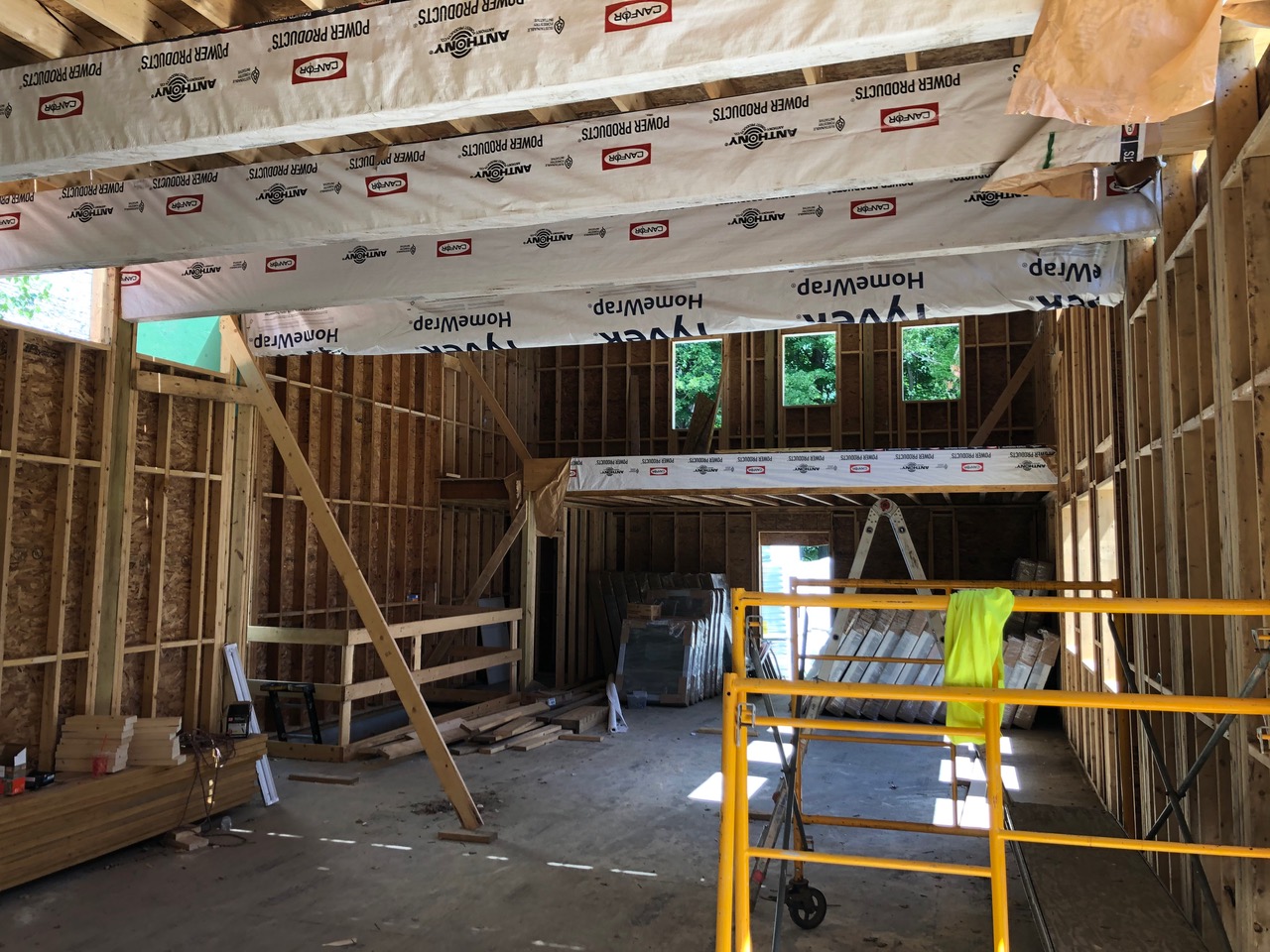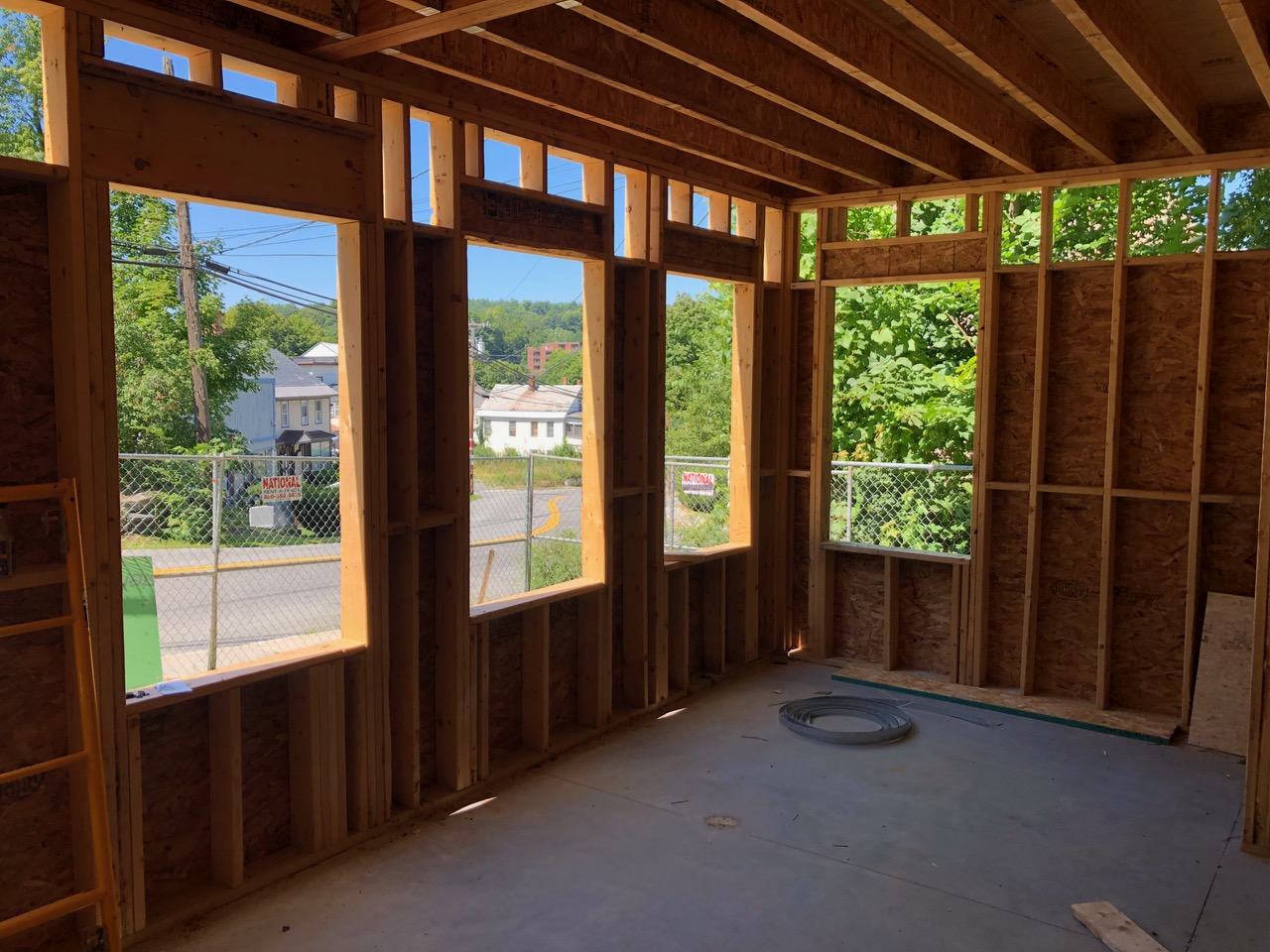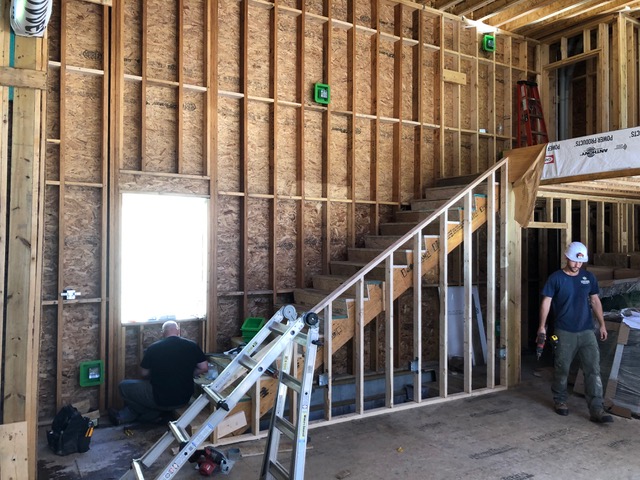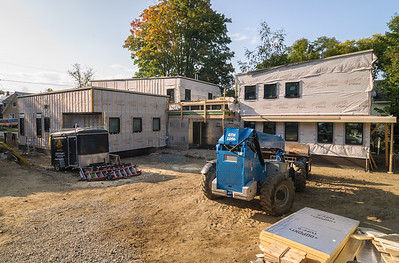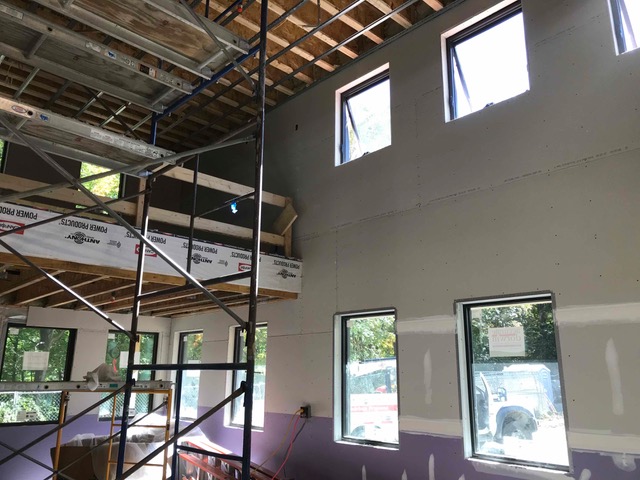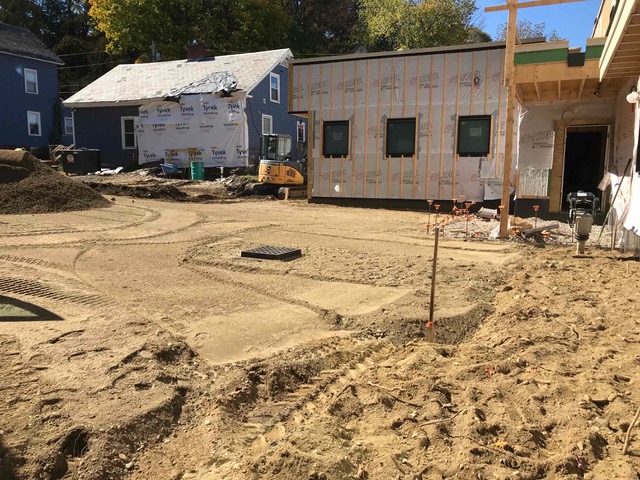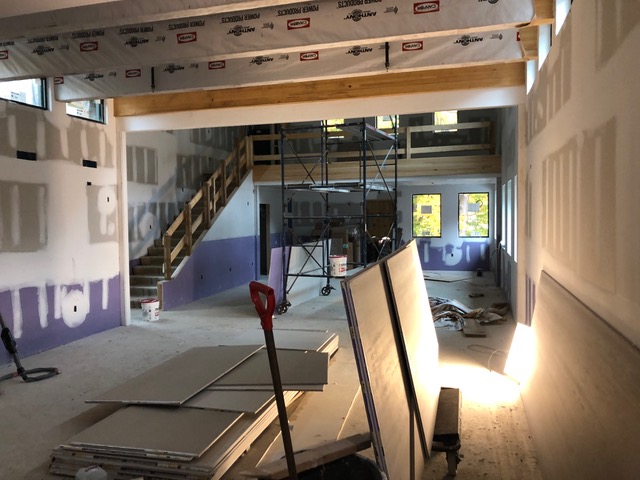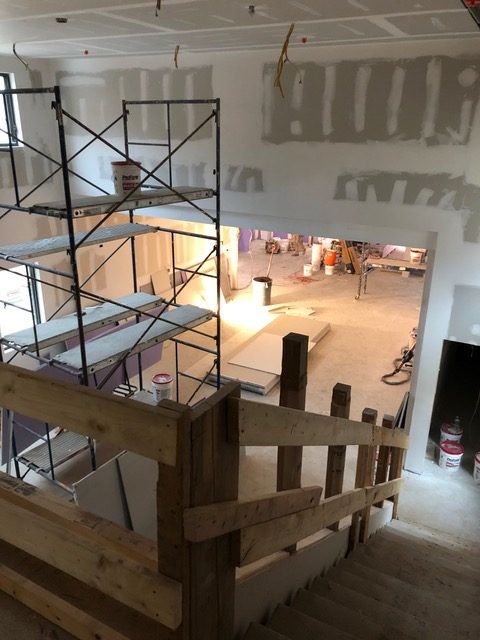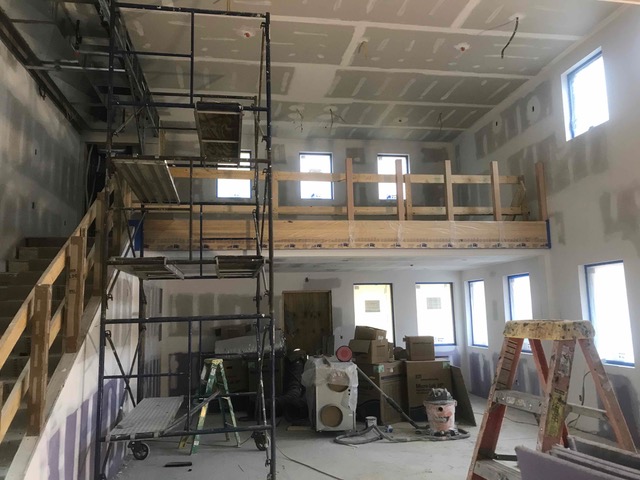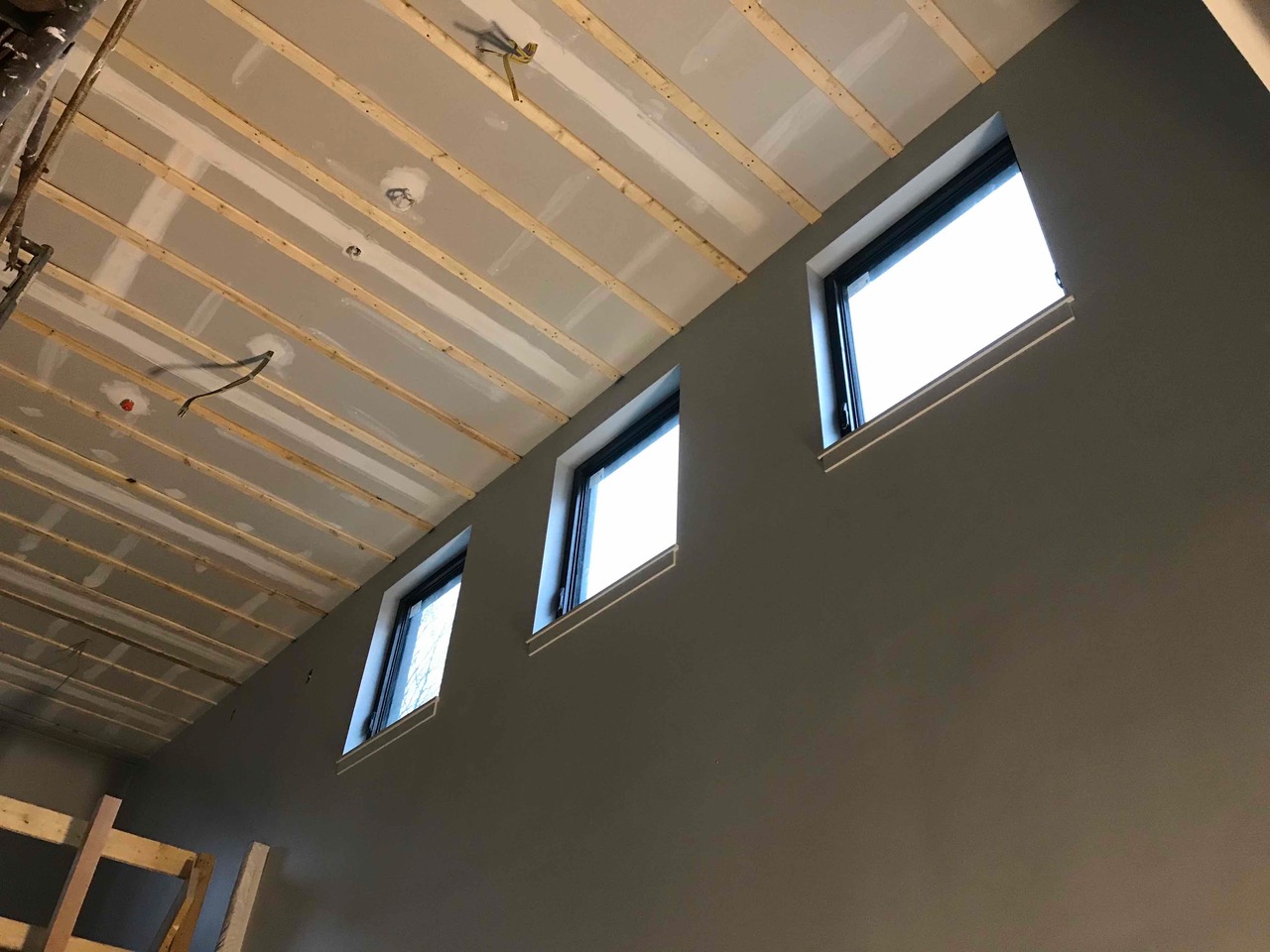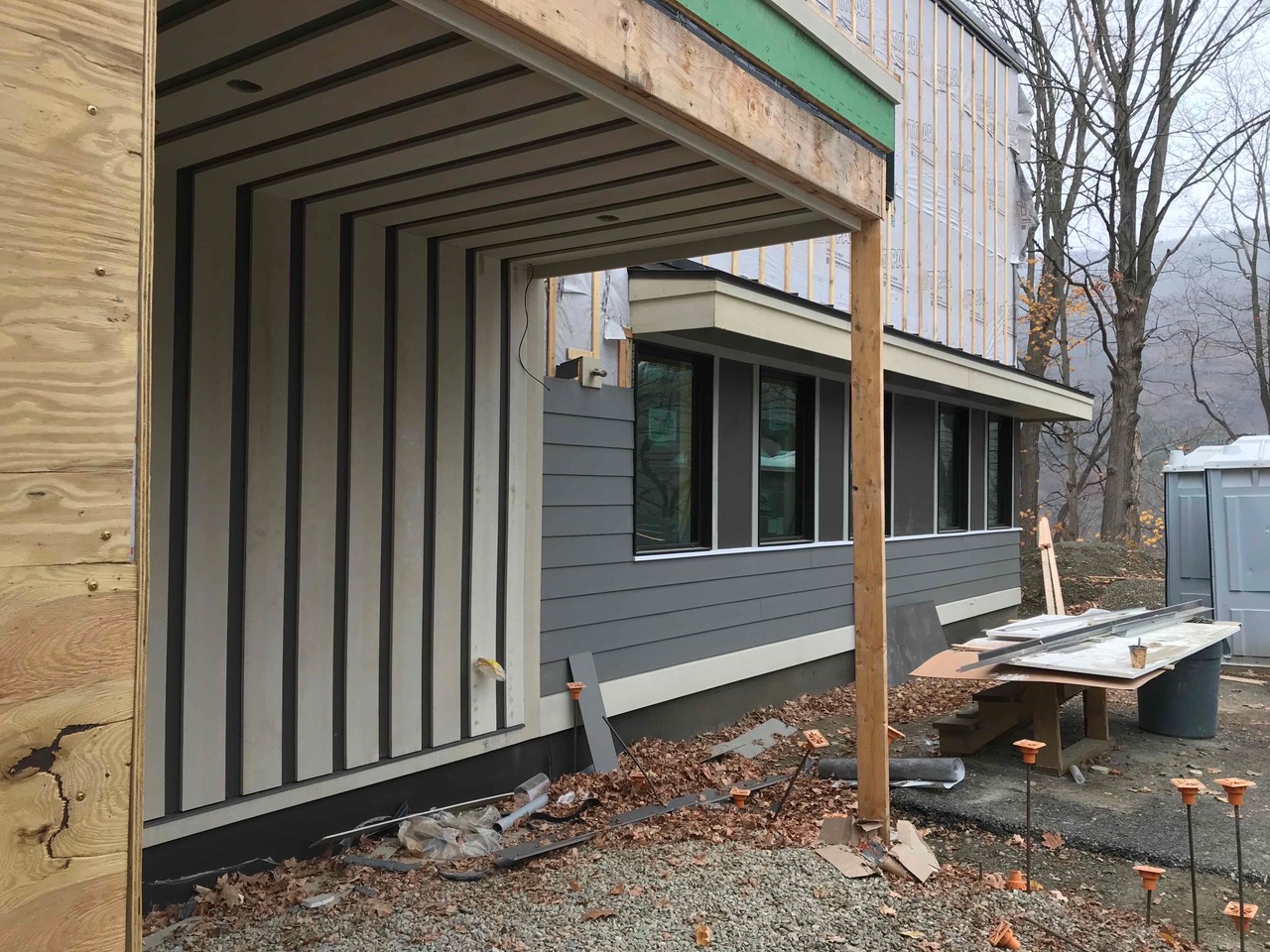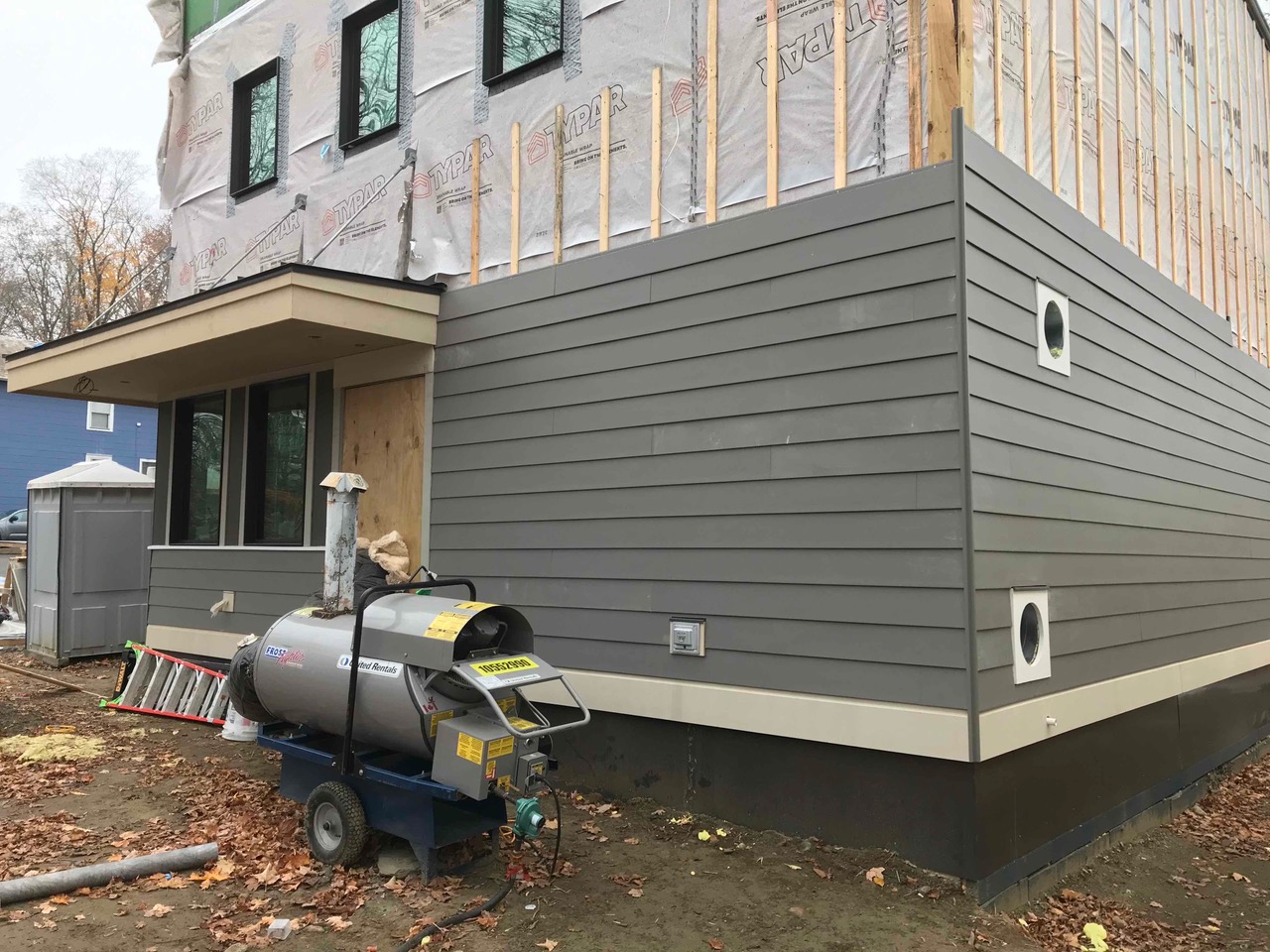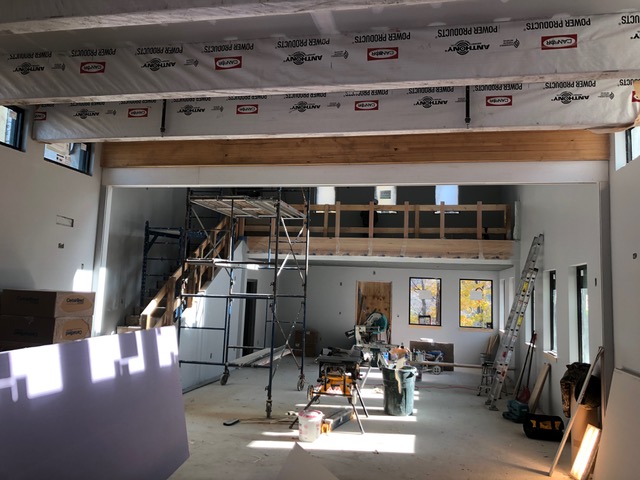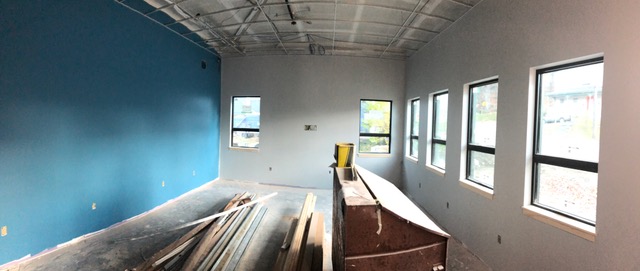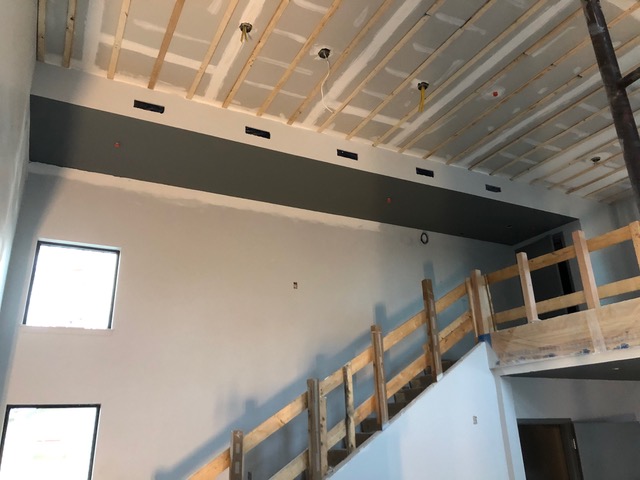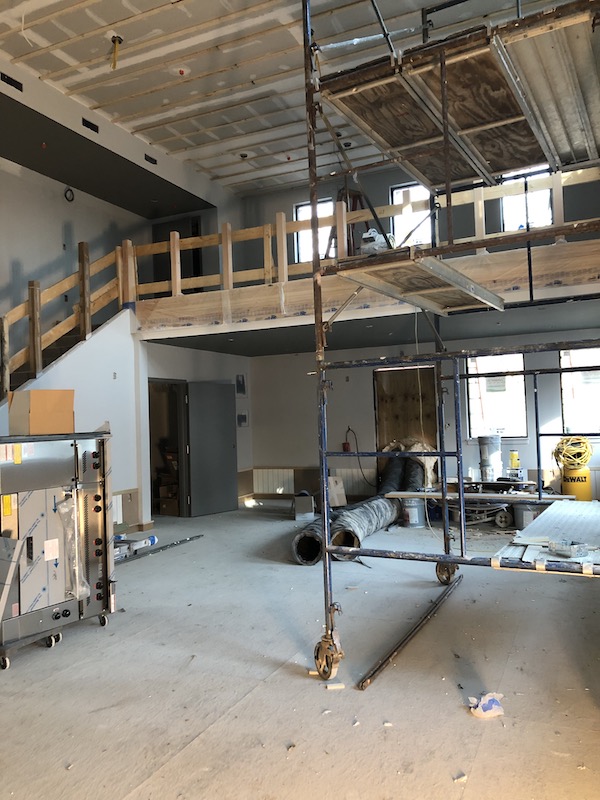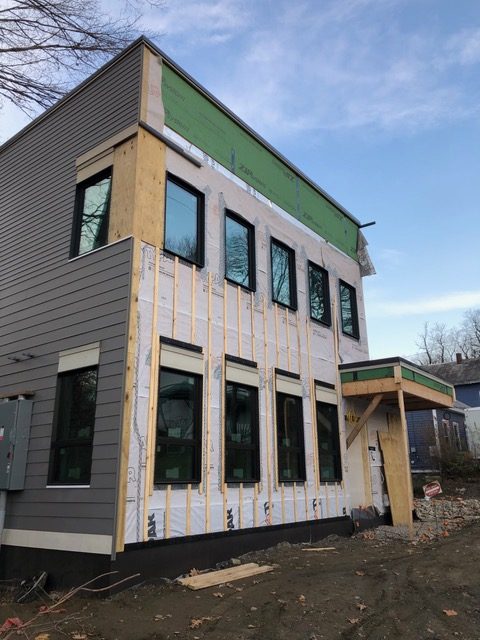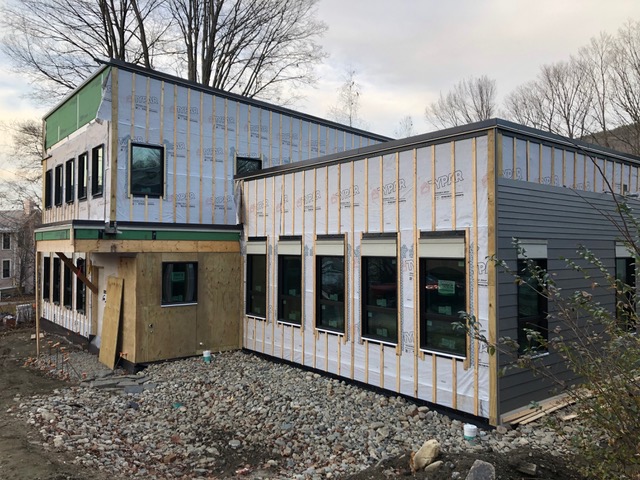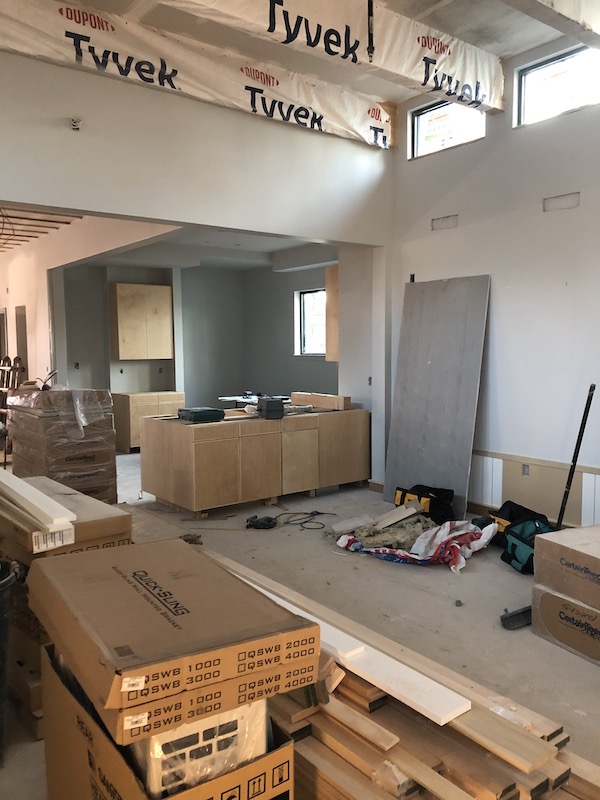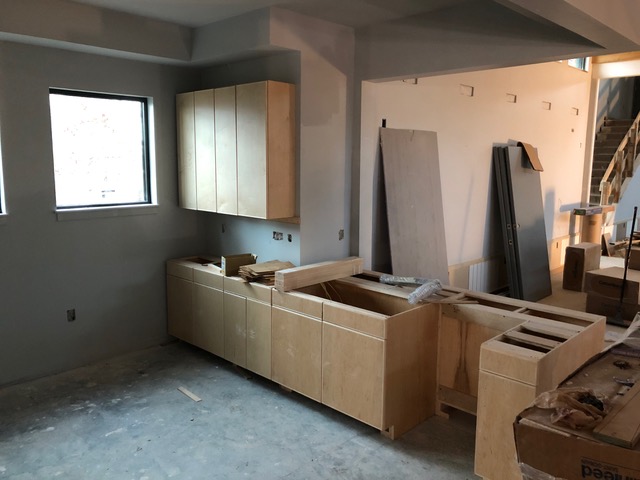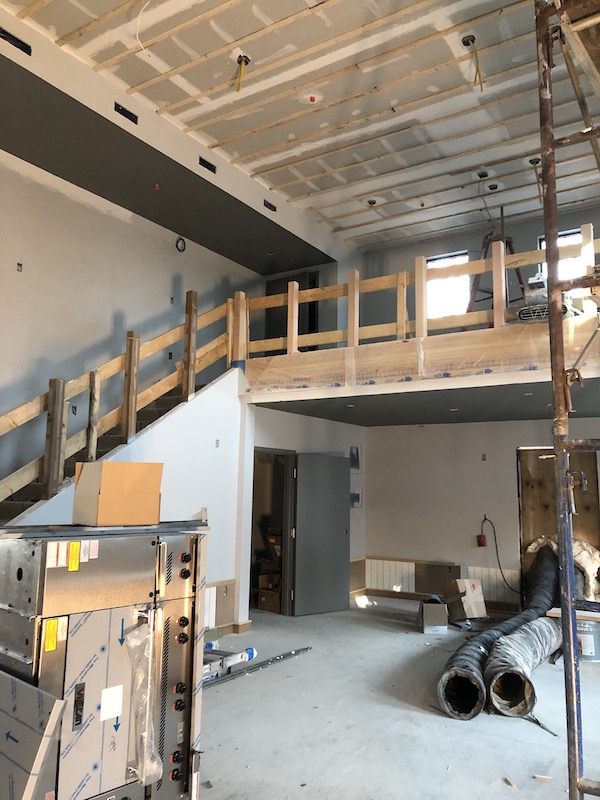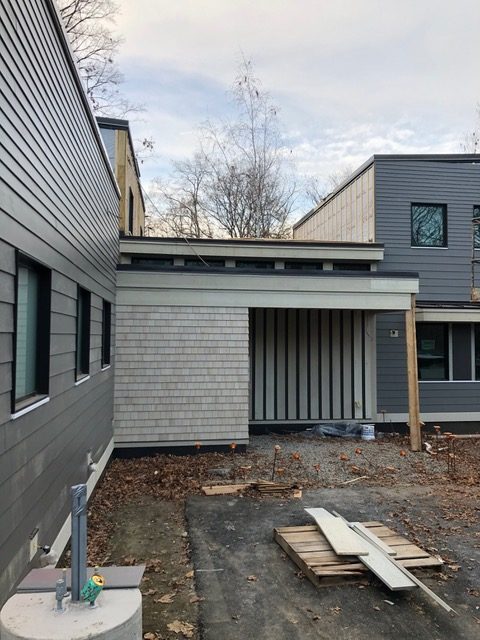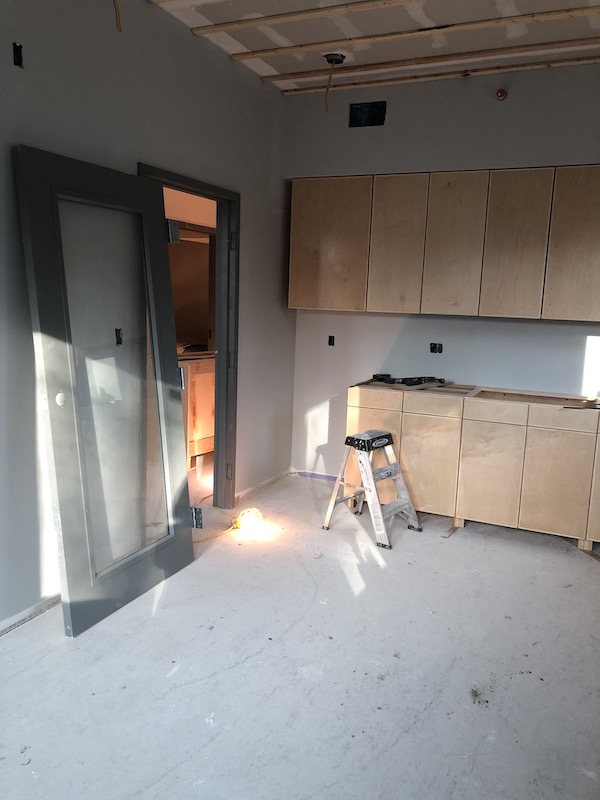 6.8-update-zBasementFloor
6.16-update-Fill-Around-Foundation-2048x1536
6.17-update-Ell-Demo-in-process-2048x1536
7.17-update-LumberArrivesOnSite
7.23-update-frombackcorner-2048x1536
ViewFromMezzanine-9.4.2020-Mtg
Interior.Mezzanine aug 21
StairsToMezzanine-9.4.2020-Mtg
RearEntranceWithSiding.Nov13
DayShelterSpace-Painted.11.13.2020
Day-Shelter-Space-11.20.2020
Day-Shelter-Space-11.20.2020Mezanine
DayShelterSpace-11.20.2020Mezz
FrontLookingNorth.11.20.2020
Kitchen-Cabinetry-11.20.2020
RearEntryShinglesAndSiding-11.20.2020
UpstairsMeetingRoom-11.20.2020


UPDATES ON OUR PROGRESS
The new construction phase of Groundworks' capital project began on May 6, 2020 after the Governor's stay-at-home restrictions were relaxed to allow a few construction workers on site.  As the delayed construction start has shifted the project's overall timeline, we are unsure when to expect to open the new building.  We will post updates here as new information becomes available. The final phase of this project will be the renovation of 60 South Main Street—our existing Drop-In Center—for which we continue to raise funds.
Groundworks announced plans Monday morning outlining the future of the construction site adjacent to Groundworks Drop-In Center.  In an effort that will cost $3.3 million—for which Groundworks has already secured over $2.2 million in committed funds—the nonprofit provider of services to the region's citizens experiencing homelessness will build a roughly 5,000 square foot building to permanently house the Seasonal Overflow Shelter (SOS).
CAMPAIGN BOOKLET
MEDIA COVERAGE
Awards
VCDP Award:
VHCB Award:
In The News
Food Shelf Move:
Public Launch:
New Construction Phase: