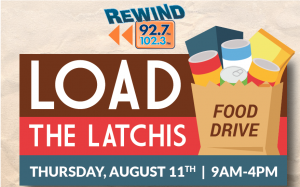 LOAD THE LATCHIS 2022:  DONATE HERE
Every $20 Donation Equals 1 Bag of Food
Help us fill every seat in the Latchis Theatre with a bag of groceries for our neighbors in need!
Monetary support makes the greatest impact, as Groundworks is able to purchase large quantities of food from the Vermont Foodbank at prices well below grocery store cost.  Every dollar we raise is leveraged by Foodworks' ability to accept large donations of free, high quality food rescued from local grocery and convenience stores.
From 9am to 4pm on Thursday, August 11th, REWIND 92.7 will be collecting grocery items and cash to support Foodworks—the food shelf program at Groundworks Collaborative. 
We'll fill a seat for every $20 we raise—and with those funds Foodworks can provide a two-week food box for a family of 4!
GROCERY DROP OFF WILL BE ON THE FLAT STREET SIDE OF THE LATCHIS THEATRE FROM 9AM TO 4PM.
Please give as generously as you're able to help meet the increased need!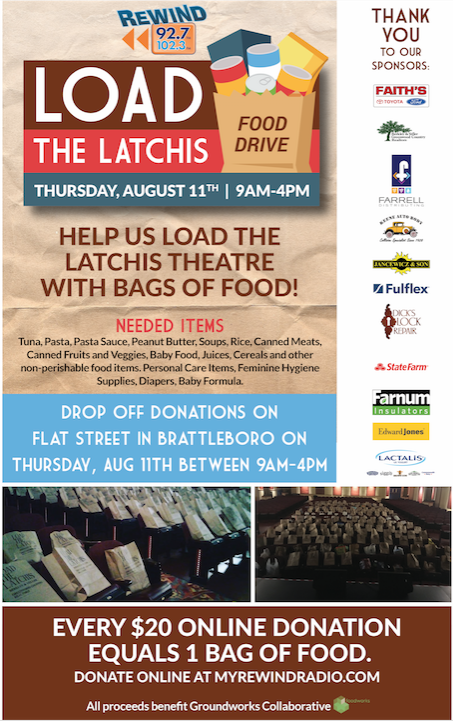 Many thanks to REWIND 92.7 and 102.3 FM and to all of this year's sponsors!  
Many thanks to YOU for helping to spread the word!