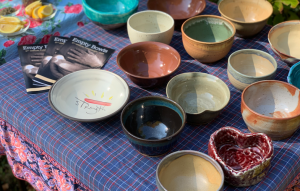 Although there will not be an in-person Empty Bowls dinner this year, you can buy the beautiful, handcrafted, locally-made bowls you've come to expect in several local business storefronts.
Handcrafted bowls made by local potters are available to buy in the following locations for $25 each:
Brattleboro Food Co-op
Everyone's Books
The Kitchen Sync
Putney General Store
The Shoe Tree
Zephyr Designs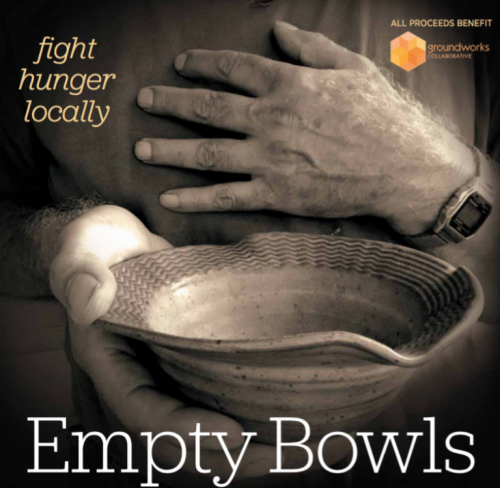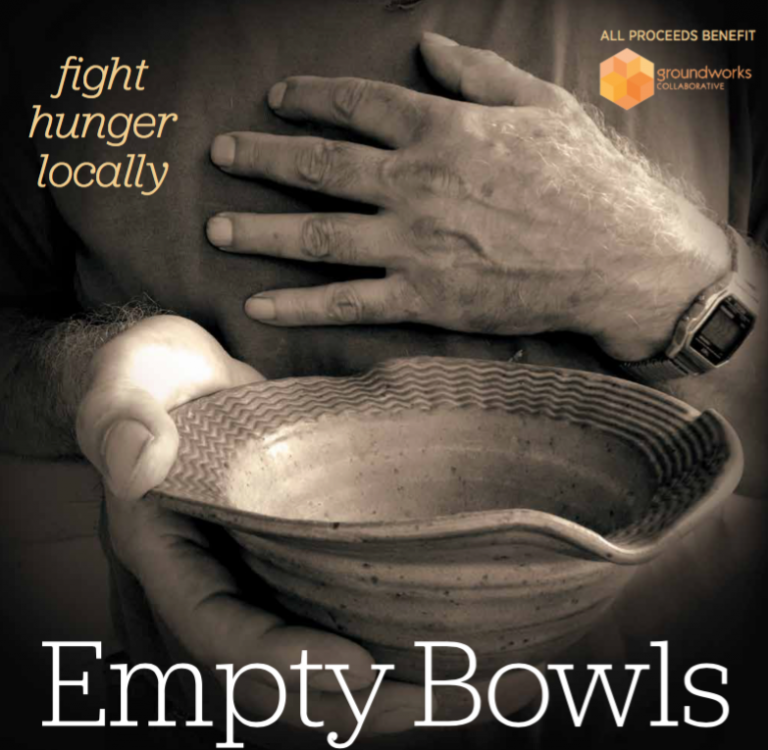 Pick up a 2021 Soup Recipe Booklet with your bowl(s) and create your own Empty Bowls at home!
On Saturday, October 9th at 4pm, you can watch our Empty Bowls video premiere on our YouTube channel, and/or on our Facebook page.
The sale of each $25 bowl allows Foodworks—the food shelf program of Groundworks Collaborative—to provide a 2-week box of food for a family of five!  Thank you for your support!
Party Packs are currently sold out, but you can still use this form to make a donation to support Foodworks if you're so moved!