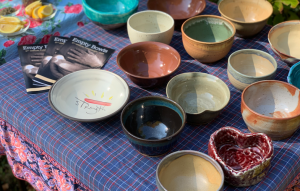 Although there will not be an in-person Empty Bowls dinner this year, we will again make the beautiful, handcrafted, locally-made bowls you've come to expect available in local business storefronts.
Handcrafted bowls made by local potters are available to buy in the following locations for $25 each:
Brattleboro Food Co-op
Everyone's Books
The Kitchen Sync
Putney Food Co-op
Putney General Store
The Shoe Tree
Zephyr Designs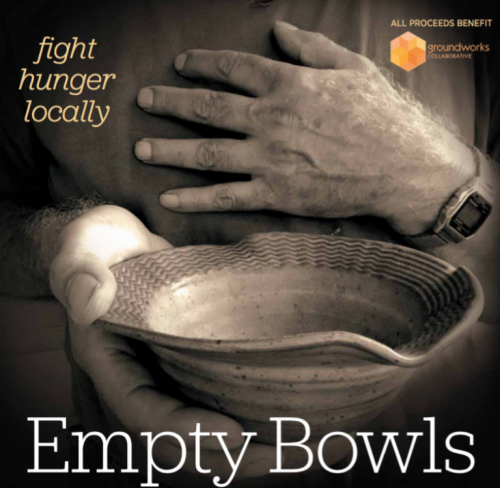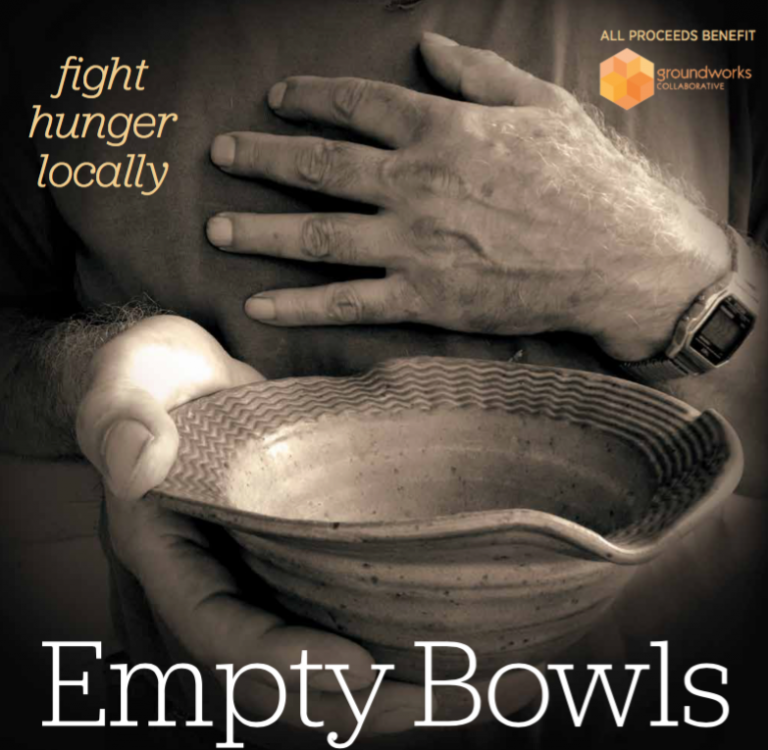 You can also CLICK HERE to purchase a pre-selected 12- or 6-bowl PARTY PACK—allowing you to Host-Your-Own Empty Bowls with a small group on a date of your choice.  PARTY PACK purchases (12 bowls for $250 and 6 bowls for $125) come with pre-selected bowls and a soup recipe booklet and are delivered free within a 30-minute drive of downtown Brattleboro.
On Saturday, October 9th at 4pm, you can watch our Empty Bowls video premiere right here, on our YouTube channel, and/or on our Facebook page.
The sale of each $25 bowl allows Foodworks—the food shelf program of Groundworks Collaborative—to provide a 2-week box of food for a family of five!  Thank you for your support!