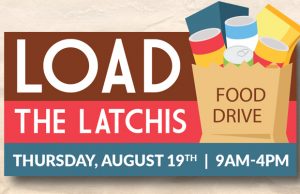 Load the Latchis
Thursday, August 19th from 9am – 4pm
Help us fill every seat in the historic Latchis Theatre by dropping off one or more bags of groceries—at the Flat Street side door—to stock the shelves at Foodworks!
The kind folks at REWIND 92.7 (formerly 92.7 Bratt FM) will be collecting food and donations at the Flat Street side door outside the Latchis Theatre in downtown Brattleboro from 9am – 4pm on Thursday, August 19th.
If you can't make it that day or would rather offer a monetary donation—which the team at Foodworks knows how to stretch much further than your dollar spent at a grocery store—you can make a secure online donation here or mail a check to:  Groundworks Collaborative, PO Box 370, Brattleboro, VT 05302.  Please put Load the Latchis in the memo line to ensure your gift goes directly to Foodworks!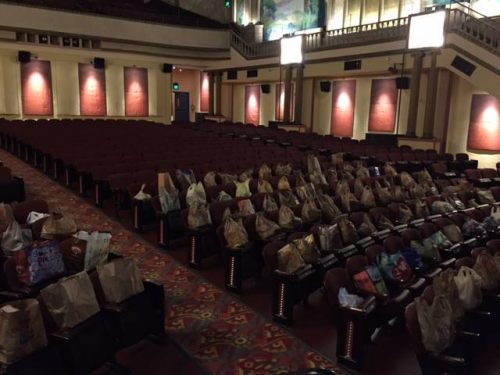 Many thanks to REWIND 92.7 and this year's sponsors:
Edward Jones
Berkley & Veller Greenwood Country Realtors
The Brattleboro Retreat
Houghton Sanitary Service
Dick's Lock Repair
Faith's Toyota Ford
Farnum Insulators
Farrell Distributing
Fulflex
Keene Auto Body
The Richards Group
Jancewicz & Son
And many thanks to the Latchis Theatre for hosting this event for the 12th year in a row!